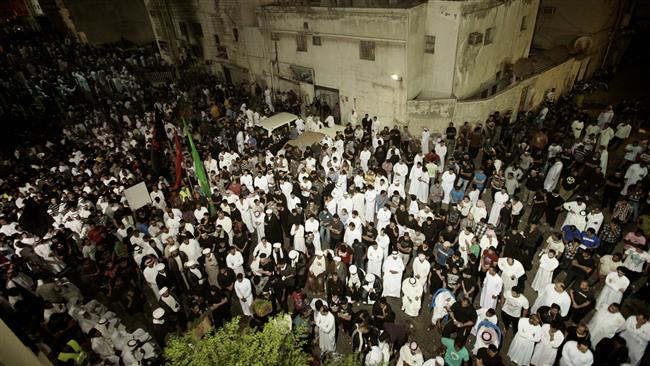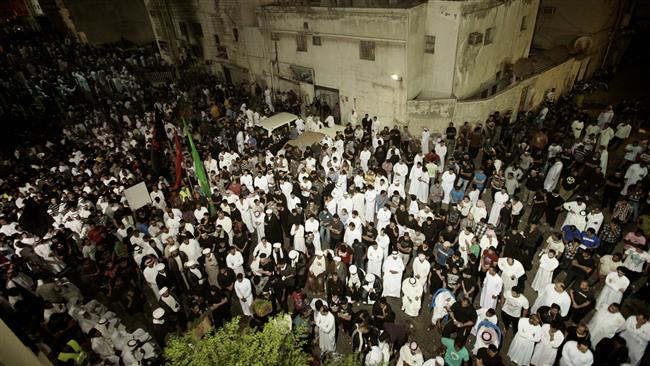 Saudi Arabian prosecutors are seeking death sentence for 16 people over alleged "terrorist" charges in the Shia-dominated Qatif region of the country's Eastern Province, reports say.
According to Thursday reports by Saudi Arabia's prominent Makkah and Okaznewspapers, the group of 16 is accused of murder and injuring of security personnel, rebellion, robbery and use of grenades.
The prosecutors are also pushing for the public display of the bodies of two of the accused on poles after their execution.
Two dozen people in all are reportedly accused in the case, including three people whose names are on a list of 23 suspects wanted after pro-democracy protest rallies that started over four years ago in eastern Saudi Arabia.
Reports by Saudi media said the "terrorist cell" was based in the restive town of Awamiya in the Qatif region.
A wave of demonstrations began in the oil-rich Eastern Province in 2011, with the protesters calling for political reform and an end to widespread discrimination. Several people were killed and many others injured or arrested during the demonstrations.
Sporadic gun battles and arrests have been reported in Awamiya since Saudi authorities issued the list of suspects in January 2012.
Seven people have been so far sentenced to death in connection with pro-reform protest in the kingdom since 2011, the Berlin-based European Saudi Organization for Human Rights says, adding that three of them were under the age of 18 when they were detained.
The Persian Gulf monarchy has come under fire from international human rights organizations, which have criticized it for failing to address the rights situation in the kingdom. Critics say the country shows zero tolerance toward dissent.