Palestine
Slaughterer Zionist Israeli strikes kill dozens overnight in Gaza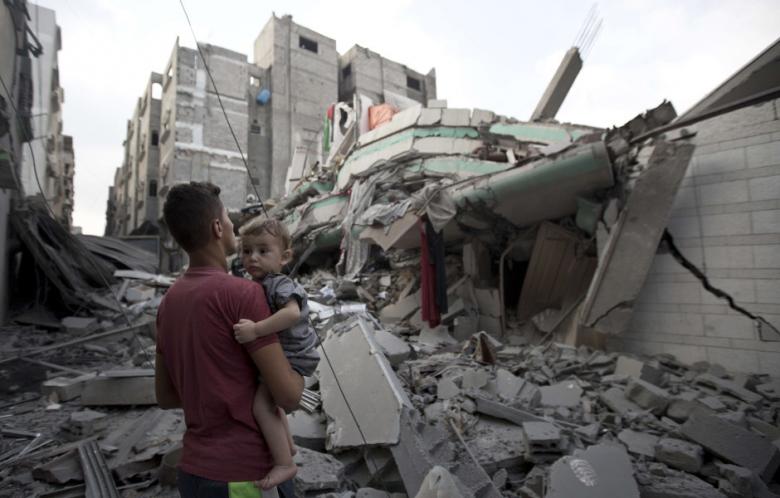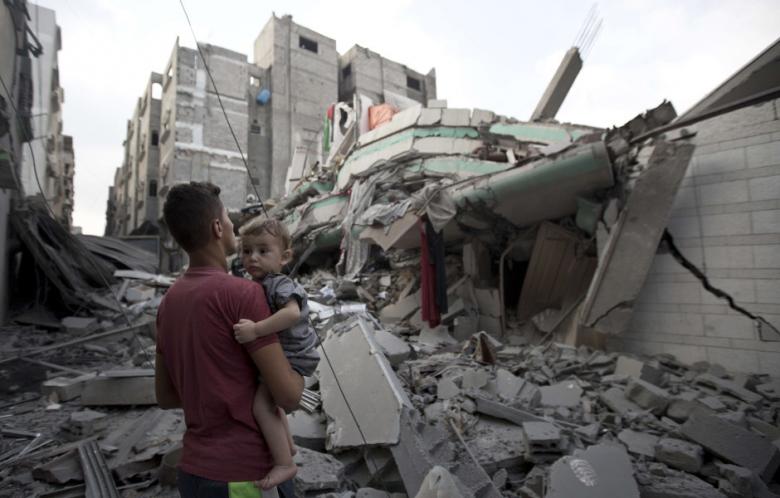 Bloodshed in war-torn Gaza surged on Tuesday with dozens more Palestinians, including at least nine women and four children, as the US-backed assault raged into a fourth week.
Following two nights without airstrikes, the violence returned to Gaza's skies overnight, with Israeli warplanes bombed 60 targets, among them the strip's main power station and the house of a top Hamas official.
By the time dawn broke on the second day of the Muslim holiday of Eid al-Fitr, at least 24 people had been killed, among them nine women and four children, medics said, as the conflict, now in its 22nd day, showed no sign of letting up.
With the Palestinian death toll passing the 1,100 mark, hundreds could be seen leaving their homes after the occupation forces warned residents of five areas to flee and take refugee in central Gaza City, an AFP correspondent said.
Many headed for already-cramped UN schools in the north, where children ran barefoot around a dirty school yard alongside stinking piles of rubbish.
"We came yesterday after the army warned us to leave," said 46-year-old Ghassan Abed who fled from his home in the northern town of Beit Lahiya with his wife and six children.
"About 200 people just from our street have fled," he said.
UN statistics published Monday showed 215,000 Palestinians had already fled their homes, with 170,461 staying in 82 of the agency's schools.
Also Tuesday, Israel confirmed another five soldiers had been killed in an ambush by Hamas forces on Monday evening after they sneaked into southern an Israeli-occupied town by a tunnel.
Their deaths raised to 53 the total number of occupation soldiers killed since the war began on July 8. Another three civilians have been killed by rocket fire — two Israelis and a Thai national — raising the overall toll on the Israeli side to 56.
On Tuesday, several tank shells struck Gaza's sole power plant, causing damage and a fire, bringing it grinding to a halt, a senior official with the power authority said.
Another airstrike targeted the home of top Hamas leader Ismail Haniya in Gaza City's Shati refugee camp, officials said.
Tensions rose sharply on Monday after Israel shelled the Shifa hospital compound in Gaza City, followed by an attack at a children's playground in the city's Shati refugee camp, that killed 10, eight of them children.
Residents in Shati said an F-16 fired several missiles at a motorized rickshaw in a claim denied by the Israeli army, which also said it had not targeted the hospital.
But an NBC reporter who witnessed the attack on the hospital said a missile was fired by an Israeli drone.
Shortly afterwards, a mortar killed four soldiers near a kibbutz just outside of Gaza, the army said, indicating another soldier had been killed in fighting in southern Gaza.