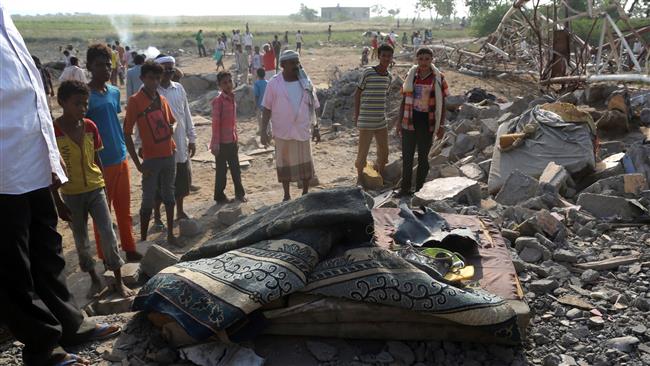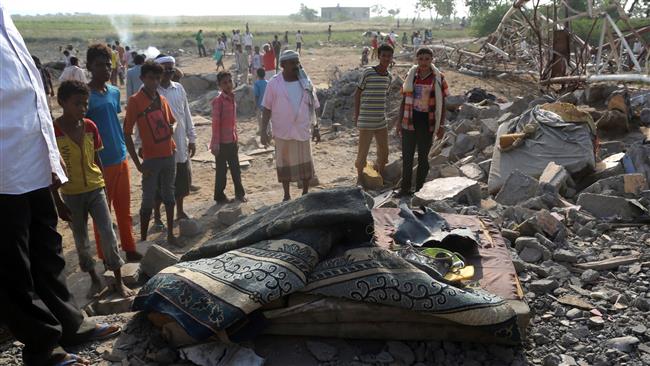 Saudi warplanes have carried out a series of new aerial attacks against areas across Yemen.
On Tuesday morning, Saudi fighter jets launched nearly two dozen airstrikes against Baqim, Kitaf wa al-Boqe'e, Majz, al-Dhaher, Monabbih, and Thu'ban districts in the northwestern Yemeni province of Sa'ada. There were, however, no immediate reports on possible casualties and the extent of the damage caused, Arabic-language al-Masirah television network reported.
Saudi artillery units also pounded several areas in the Monabbih and Shada'a districts of the same Yemeni province, but no reports of fatalities were available.
Additionally, Saudi military aircraft bombarded various areas in the Nihm district of the capital province of Sana'a.
A military camp was hit in the al-Khawkhah district of the coastal western province of Hudaydah. A number of areas were targeted in the Bayt al-Faqih district as well.
Pipeline bombing
Meanwhile, militants suspected of affiliation to the al-Qaeda terror network have reportedly attacked a crude oil pipeline in the southern province of Shabwah.
A local source, speaking on condition of anonymity, said the pipeline was carrying oil to the industrial port town of Balhaf.
The al-Qaeda in the Arabian Peninsula (AQAP) has taken advantage of the chaos and the breakdown of security in Yemen caused by the Saudi war to tighten its grip on the southern and southeastern parts of the impoverished crisis-stricken country.
UN envoy leaves Kuwait empty-handed
Separately, UN Special Envoy for Yemen Ismail Ould Cheikh Ahmed has failed to convince Kuwaiti authorities to host a fresh round of UN-brokered peace talks between representatives from Yemen's warring sides.
The senior UN official met and discussed the latest regional developments with Emir Sheikh Sabah al-Ahmad al-Jaber al-Sabah and First Deputy Prime Minister and Minister of Foreign Affairs Sabah al-Khalid al-Sabah during his 5-day-long stay in Kuwait City.
Kuwaiti authorities have said they would no more host the talks between the parties to the Yemeni conflict and would only host a potential ceremony to sign a peace agreement.
Saudi Arabia has been engaged in a deadly campaign against Yemen since March 2015 in an attempt to bring back the former Yemeni government to power.
The impoverished Arab country is grappling with the scarcity of food supplies and an outbreak of diseases amid the Saudi Arabian war.
The UN International Children's Fund (UNICEF) says 7.4 million Yemeni children are in dire need of medical help, and 370,000 run the risk of acute malnutrition.