Syria
Smuggling Arms and Terrorists into Syria Contradicts any Political Solution to Crisis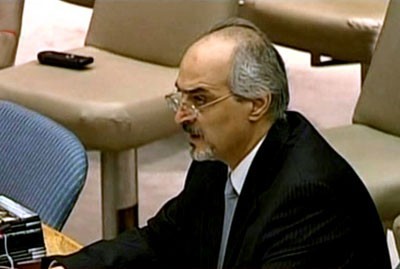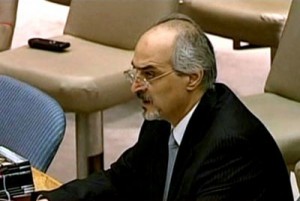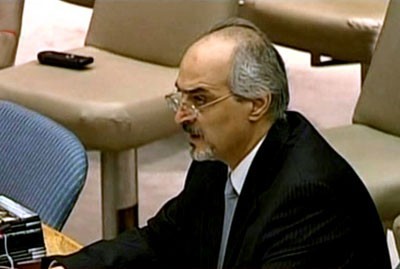 Syria's Permanent Representative to the United Nations, Dr. Bashar al-Jaafari, stressed on Thursday that sending and smuggling weapons into Syria contradict any political solution to the crisis and constitute an effort to assassinate the mission of the UN envoy to Syria Kofi Annan.
In a speech during the meeting of UN Security Council sub-committees, al-Jaafari called on the Security Council to translate its condemnation of terrorism into action through taking all measures required to stop the terrorist acts targeting Syria and exerting pressure on the states which support these acts.
Al-Jaafari pointed out that recently the terrorist acts have increased and extremist groups have started to carry out unprecedented criminal acts based on Takfiri and extremist fatwas.
While today was shiny and beautiful in all cities of the world, Damascus had a bloody day as two blasts shook the city leading to the death of 56 innocent people and injuring 372 people as well as 15 unidentified bodies, al-Jaafari noted.
"UN envoy to Syria, Kofi Annan, and Head of the UN Observer Mission in Syria, Gen. Robert Mood, condemned the twin blasts which hit Damascus, and we are waiting for the Security Council to issue a strong and clear condemnation," al-Jaafari added.
Al-Jaafari pointed out that some organized terrorist acts have the hallmarks of al-Qaeda, including the killing and mutilation of bodies, killing entire families because of their sects and carrying out suicidal bombings in more than one area.
Syria's representative said that he had a list of 26 terrorists some of them are affiliated to al-Qaeda, adding that he sent this list to the UN Secretary-General and heads of the UN Counter-Terrorism Subsidiary Bodies.
Al-Jaafari also said that a list of 12 foreign terrorists who were killed in Syria would be sent to the Security Council and the UN Secretary-General, pointing out that the list includes the names of French, British and Belgian terrorists.
He underscored that terrorist acts cannot be carried out without funding and supporting them and that some Arab, regional and international countries are offering all facilitations to the armed terrorist groups.
"I want to inform the Security Council that on April 27, the Lebanese authorities seized Lutfallah II ship coming from Misrata port in Libya to Lebanon loaded with 180 tons of various weapons and advanced communication devices", al-Jaafari said.
Al-Jaafari called on the Security Council committees tasked with implementing resolutions No. 1267, 1989 and 1373 to consider the implementation of these resolutions concerning what is happening in Syria.