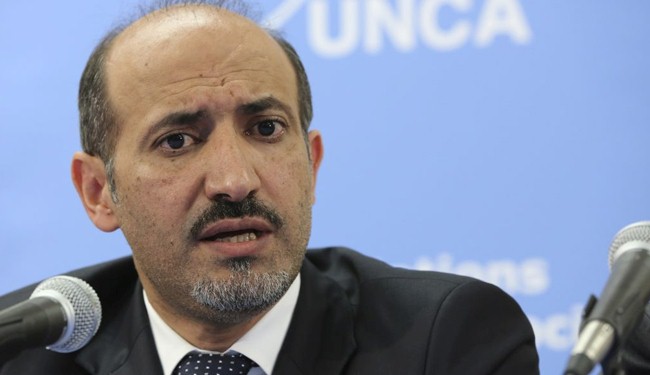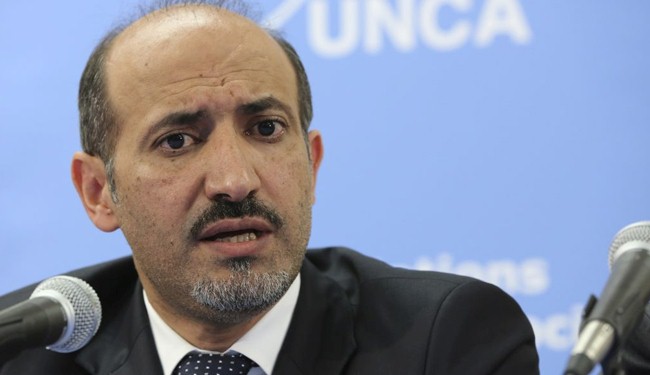 Ahmed Jarba, the chairman of the Syrian opposition's delegation to the talks in Switzerland, has called on Syria's Vice President Farouk al-Sharaa to represent the Syrian government.
Throughout the conflict in Syria, al-Sharaa has been viewed as a neutral party. The talks are expected to restart Monday in Geneva.
The Geneva II talks were promoted jointly by Washington — a firm backer of the Syrian opposition — and Moscow — an ally of the Damascus government — in a bid to convince the warring sides to sit down for direct negotiations for the first time.
The 10-day talks of the Geneva II conference have borne no fruit and no progress on ceasefires or humanitarian aid.
Syria's deputy foreign minister, Faisal al-Miqdad, said on Friday that Damascus will take part in a second round of peace talks in Geneva due to start on February 10.
The UN has proposed holding a second round of discussions that would begin Monday.
The opposition Syrian National Coalition already has agreed to attend.
Syria's chief ally, Russia, expressed confidence earlier this week that the Syrian government would indeed return to the UN-hosted peace talks in Geneva.
The so-called Syrian National Council (SNC) and its Western supporters insist that Syrian President Bashar al-Assad must step down and a transitional government be formed in Syria.
However, Damascus rejects the demand, arguing that the SNC does not represent the Syrian opposition.
Syria has been gripped by deadly unrest since 2011. More than 130,000 people have been killed and millions of others displaced in the violence.