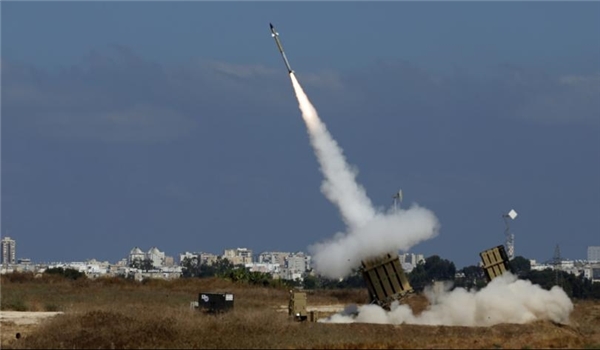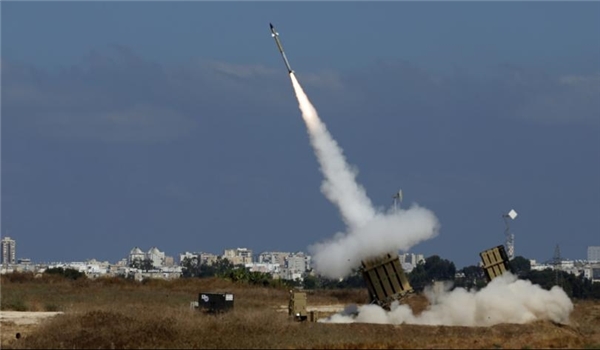 Social media activists in Israel and Saudi Arabia have been criticizing the weak performance of their armies' air defense systems since Sunday night, saying that Riyadh and Tel Aviv have been lying when they were bragging about their air defense power.
The Iron Dome missile defense system in Israel was apparently mistakenly activated by automatic gunfire within Gaza on Sunday, sending an unnecessary barrage of interceptors into the skies, the army said.
Also, one video appeared to show a Saudi Patriot missile launch on Sunday night go rapidly wrong, with the missile changing course midair, crashing into a neighborhood in Riyadh and exploding. Another appeared to detonate shortly after being launched in the Saudi capital. The two were fired to intercept the Yemeni army missiles.
Following the incidents, the Israeli social media activists blasted the weak performance of the air defense system called by Tel Aviv as Iron Dome, asking how the multi-million-dollar defense shield has failed to recognize beams of Hamas artillery drills in Gaza from a real rocket attack and sent Israeli people to shelters.
An activist tweeted Sunday was a bad day for the technology of the western defense systems. 2 Saudi Patriot missiles failed to hit the target and the Iron Dome failed to say the difference between missile and beams.
Meantime, Global Observer news website described the incidents as big failure for Saudi Arabia and Israel, noting that the Iron Dome fired several missiles worth of $50,000 in reaction to the light of artillery fire in Hamas drills and the Saudi Patriot defense shield targeted Riyadh instead of the Yemeni missiles.
Sunday night's launch saw one Egyptian killed and two others wounded in Riyadh by a missile fragment, marking the first casualties in the Saudi capital since the war against Yemen began.
Saudi Arabia has been striking Yemen since March 2015 to restore power to fugitive president Mansour Hadi, a close ally of Riyadh. The Saudi-led aggression has so far killed at least 15,700 Yemenis, including hundreds of women and children.
Despite Riyadh's claims that it is bombing the positions of the Ansarullah fighters, Saudi bombers are flattening residential areas and civilian infrastructures.
According to several reports, the Saudi-led air campaign against Yemen has driven the impoverished country towards humanitarian disaster, as Saudi Arabia's deadly campaign prevented the patients from travelling abroad for treatment and blocked the entry of medicine into the war-torn country.
Yemen is the world's largest humanitarian crisis with more than 22 million people in need and is seeing a spike in needs, fueled by ongoing conflict, a collapsing economy and diminished social services and livelihoods.
A UN panel has compiled a detailed report of civilian casualties caused by the Saudi military and its allies during their war against Yemen, saying the Riyadh-led coalition has used precision-guided munitions in its raids on civilian targets.