Turkey
Soma Komur officials have been arrested over charges of manslaughter (?)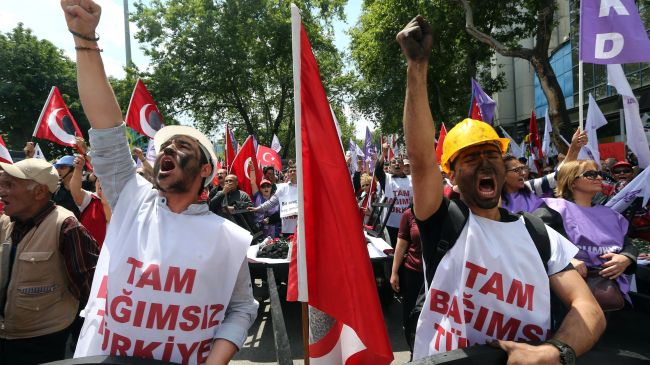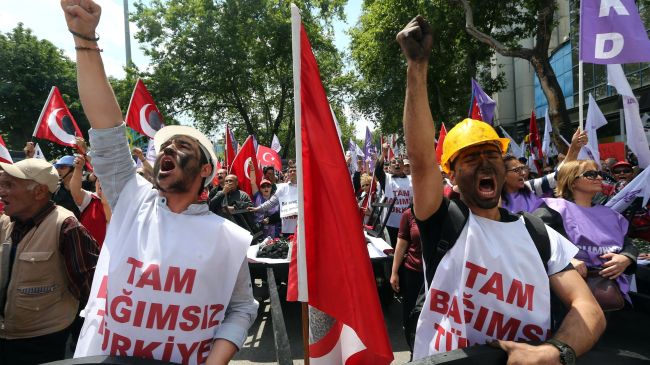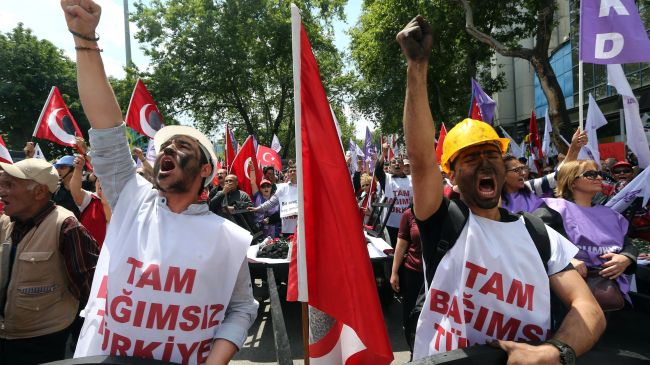 Two officials with the mining company that owned the pit where more than 300 people were killed in Turkey's worst mining disaster has been arrested over charges of manslaughter.
General Manager Ramazan Dogru and Can Gurkan, chief executive of the mining company Soma Komur, were arrested on Monday.
A tactician with the company was also arrested, bringing the number of suspects facing manslaughter charges from the firm to eight, Turkey's Hurriyet Daily News reported.
Operations manager, Akin Celik, two engineers and two shift supervisors were arrested a day earlier.
Turkey's Energy Minister Taner Yildiz said on May 17 that a total of 301 people were killed because of the explosion and fire that devastated the coal mine in the town of Soma in Manisa Province on May 13.
Gurkan and other company executives have denied any responsibility for the deadly disaster.
The lead prosecutor in Soma, Bekir Sahiner, has ruled out that an electrical fault caused the fire that spread through the mine.
Turkish news reports have said that sensors pointed to high levels of toxic gas inside the mine as early as two days before the disaster, adding that the company officials failed to record these high levels on logbooks and did not take any precautionary actions.
The International Labor Organization says Turkey had the highest number of work deaths in Europe in 2012, and the third highest in the world. Over 1,000 Turkish miners were killed from 2002 to 2012.
The May 13 blast at Soma has sparked protests in several towns and cities across Turkey. The government is under fire for what is seen as its failure to protect and rescue trapped workers.