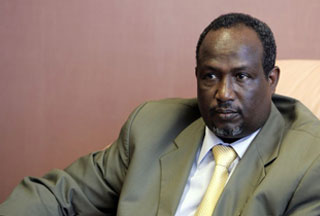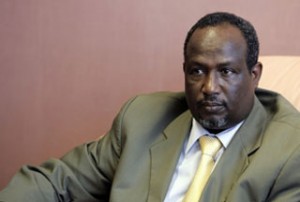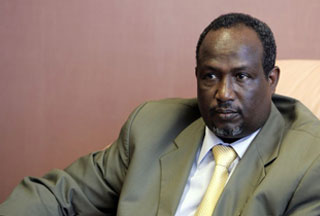 Amid increasing pressure on Somali Parliament Speaker Sheikh Adan Madobe to resign, he defends his position saying he will not step down from his post.
"I will not relinquish my position, am holding this high office for the people of Somalia, so I will not act on some suggestions from lawmakers who are al-Shabab sympathizers," Radio Garowe quoted Madobe as saying on Friday.
The Somali official accused his adversaries of having hidden agendas, saying they wanted to lead the country down a path of destruction and utter militancy.
More than 300 Somali lawmakers have filed an impeachment motion against Madobe.
The lawmakers met President Sheikh Sharif Sheikh Ahmed at the presidential palace, Villa Somalia, on Monday, asking him to intervene in the case and save his fragile government from collapse.
The lawmakers argue that Madobe's term expired in August 2009, stressing that they would only allow him to retain his position through elections.
The call for resignation comes as the Somali president is reported to support the country's current Finance Minister Sharif Hassan Sheikh Adan to fill Madobe's position.