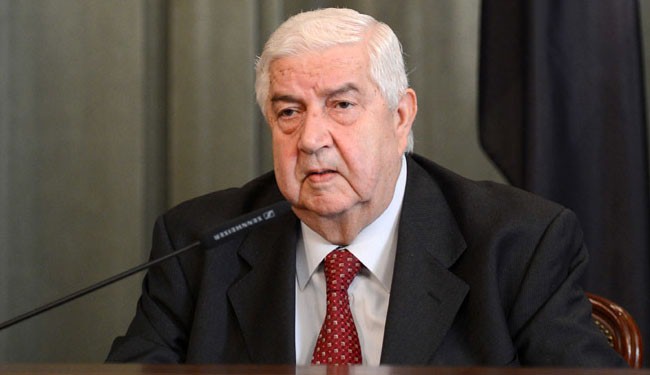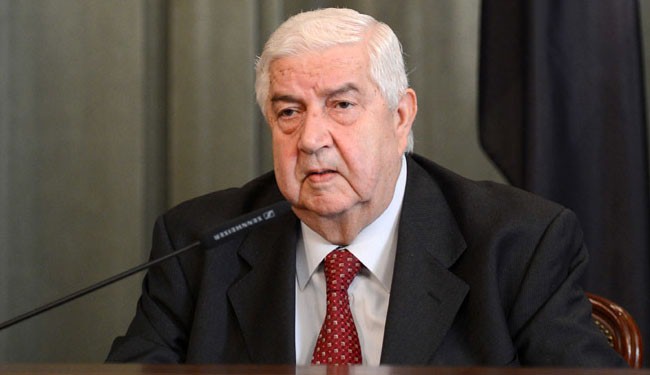 The Syrian foreign minister has expressed qualms during the opening session of the Geneva II conference on the Syrian crisis that that some state taking part in the peace confab are actually involved in promoting terror in his country.
"These countries were exporting terrorism, as well as tools of murder, as if God delegated them the right to decide who to kill and who to help," said Walid Muallem on Wednesday while addressing the event in the Swiss city of Montreux.
Muallam further described the foreign-sponsored opposition elements participating in the long-awaited international meeting as "traitors" and foreign "agents."
"They claim to represent the Syrian people. If you want to speak in the name of the Syrian people, you should not be traitors to the Syrian people, agents in the pay of enemies of the Syrian people," he said.
The top Syrian diplomat said that only the Syrian people could decide the fate of President Bashar al-Assad, directly addressing US Secretary of State John Kerry who had again insisted during his speech that President Assad has lost his legitimacy.
"Mr. Kerry, no one in the world has the right to confer or withdraw the legitimacy of a president, a constitution or a law, except for the Syrians themselves," he said.
The Syrian Foreign Minister also called on foreign powers to stop "supporting terrorism," and to lift sanctions against the Syrian government.
He blamed some of the neighboring countries for what he called backstabbing Syria, warning that terrorism will not remain in Syria and will spread across the region.
Muallem further thanked Russia, Iran and China for supporting the "sovereignty" of Syria.
The conference is believed as the most serious effort yet to end the crisis in the Middle Eastern country as the representatives from the Syrian government and the main opposition meet there for the first time.