Pakistan
Son of Benazir Bhutto makes political debut in Karachi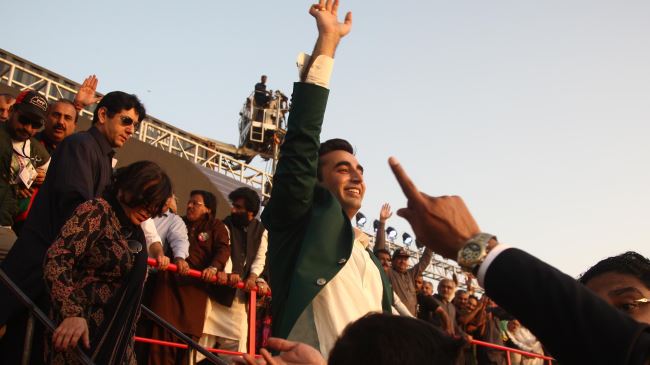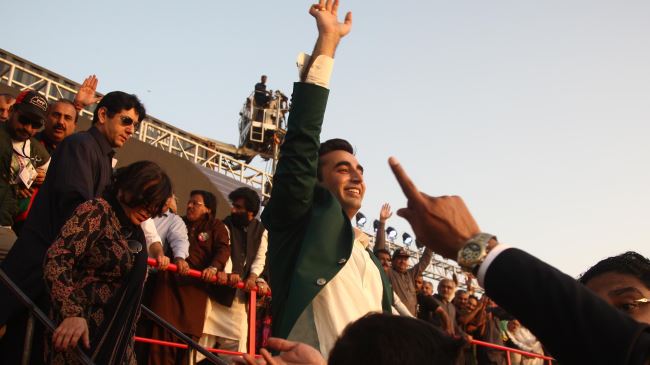 The son of Pakistan's assassinated former Prime Minister Benazir Bhutto has made his formal political debut in a major demonstration, Press TV reports.
Tens of thousands of supporters of the Pakistan People's Party (PPP) took to the Bagh-i-Jinnah grounds of the port city of Karachi to show their support for the former prime minister and PPP.
Bilawal Bhutto Zardari, 26, who is being groomed to take over the party leadership from his father and former president, Asif Ali Zardari, vowed to fight extremism and stop the ISIL Takfiri terrorists from gaining a foothold in Pakistan.
Taking a swipe at his populist opponents, Bilawal blamed the country's current political crisis on domestic and foreign forces collaborating in a plot to push Pakistan into chaos.
Mazar Abbas, a political analyst, told Press TV that it is a "big test for Bilawal, because Pakistan People's Party has been in power in the past and due to poor governance it has lost the election."
"Now Bilawal has a challenge to revive the party, as Imran Khan's party has emerged as an alternative," he added, referring to Khan's Pakistan Tehreek-e-Insaf party.
"So it is very important for Bilawal to offer something which is different from the past."
The demonstration in Karachi marked the seventh anniversary of the devastating bomb attack that hit Benazir Bhutto's homecoming parade on October 18, 2007. Nearly 140 people died in bombing, which was the deadliest single terrorist attack on Pakistani soil.
Bilawal has vowed to carry on the legacy of his assassinated mother and work for the revival of the PPP.