Europe
Son of UK intelligence chief killed in accident in Scotland
The young son of the head of the British foreign intelligence service has died in a car accident in Scotland as police launches an investigation into the causes of the potentially suspicious incident.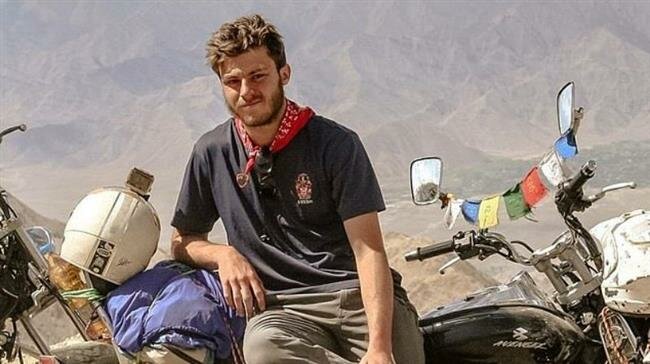 British media reported on Monday that Sam Younger, the 22-year-old son of MI6 chief Alex Younger, had died in the early hours of Saturday morning in a car accident on a private estate in Stirlingshire.
Police said the death does not appear suspicious although it was described by authorities as "unexplained."
The circumstances surrounding the accident are unclear as the family of Alex Younger, the 55-year-old who has led the MI6 for the past five years, said they preferred to keep their privacy and needed space so they could "remember and celebrate" their son.
"Police Scotland can confirm that Sam Younger, a 22-year-old student from Edinburgh University, has died following an accident involving a motor vehicle on a private estate in Stirlingshire on Saturday 30th March 2019," said a police statement
"The death is being treated as unexplained, however there does not appear to be any suspicious circumstances and a report will be submitted to the Procurator Fiscal in due course, as is standard procedure," said the police.
Sam's father is due to stand down from MI6 in November this year. The veteran intelligence officer joined the secret service in 1991 and became its chief in 2014. He has been known for his harsh anti-Russia positions, especially in the midst of a diplomatic standoff between London and Moscow over the poisoning of a former Russian spy in southern England in Larch last year.