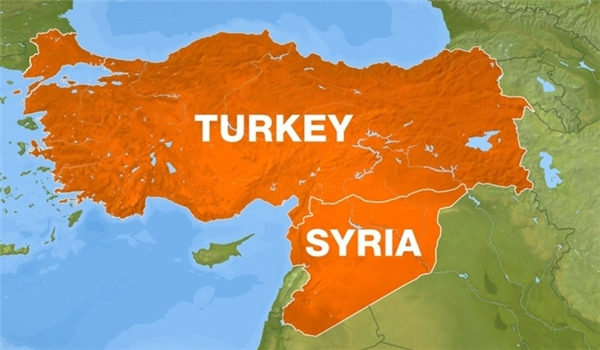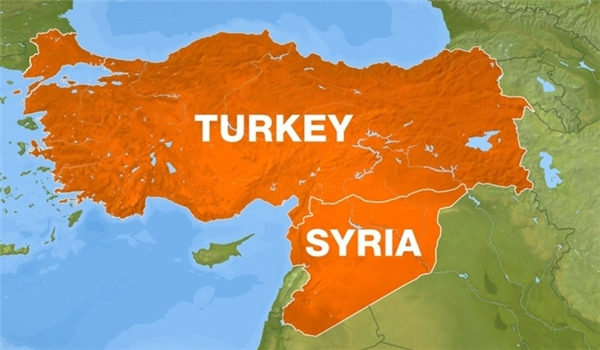 The replacement of al-Nusra Front-affiliated terrorist group, Ahrar al-Sham's top commander is a plot hatched by Turkey to pave the ground for creating a buffer zone in Syria, an informed source said.
Mohaned al-Masri Aka Abu Yehia al-Hamawi was appointed as Ahrar al-Sham's new leader last week to replace Hashim al-Sheikh Aka Abu Jaber.
"Abu Yahia has close relations with Turkey's intelligence agency due to Ahrar Al-Sham Mufti Abol Abbas Shami's ties with the agency since the 1990s," an informed source told the Lebanese al-Safir newspaper on Tuesday.
"Turkey needed a trustworthy partner to create a buffer zone in Northern Syria and Abu Jaber was not able to settle the internal differences of Ahrar al-Sham and had a negative stance on the creation of a buffer zone," he added.
According to the report, before Abu Jaber, two other religious leaders of Ahrar al-Sham, including Abu Shuaib al-Misri and Abu Mohammad al-Sadiq, had left the group for their opposition to Turkey's buffer zone plan.
Ahrar Al-Sham is affiliated to the Al-Nusra Front, the al-Qaeda's official branch in Syria. The 2 groups are members of Jaish al-Fath coalition, which is backed by Turkey, Qatar and Saudi Arabia, and aims to seize Idlib.
Certain media reports had claimed in August that the Turkish forces were ready for military intervention in Syria under the pretext of creating a buffer zone to protect the Turkish borders against the threat of the terrorist groups.
In October, Syria's Foreign Ministry rejected foreign powers' talk about imposing a buffer zone on Syrian soil.
"The Turkish attempts to establish a buffer zone on the Syrian soil is a flagrant violation to the charters of the UN and international law," the ministry said in a statement.
It added that "Syria totally rejects the establishment of a buffer zone on any part of its terrain under any pretext and also rejects the foreign military intervention on its soil".
The ministry stressed that the Syrian government would take all necessary measures to protect its national sovereignty and the unity of its territories after consulting with other countries.
The statement came as Turkey had been floating the idea of setting up a buffer zone on the Syrian side of the borders under many pretexts, mainly to solve the issue of the Syrian refugees on Turkish soil.