Iran
Middle East
Palestine
Syria
Source Denies Rumors about Death of IRGC Aerospace Commander in Zionist Attack
Commander of the Islamic Revolution Guards Corps (IRGC) Aerospace Force Brigadier General Amir Ali Hajizadeh is sound and safe, informed sources said after certain Arab media reports claimed that he was martyred in the last night Israeli attacks on Syria.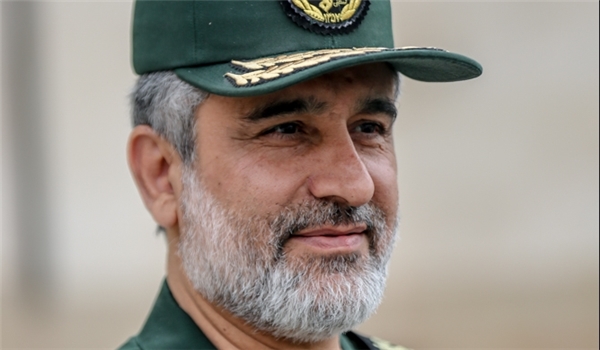 Informed sources dismissed the Arab media reports that General Hajizadeh has been martyred in Israeli airstrikes on Damascus, and told FNA on Monday that "he is completely sound and safe".
Syrian air defenses opened fire Sunday night on missiles fired from the direction of Israel, state media reported.
Syrian state news agency SANA said that one of the missiles was shot down near the Damascus suburb of Aqraba but gave no further details. Residents of Damascus said explosions could be heard near the capital.
"Air defenses confront hostile missiles coming from the direction of the occupied lands," SANA said, referring to Israel.
"There are reports of one of the hostile targets being taken down in the Aqraba area in the rural parts of Damascus," the report said.