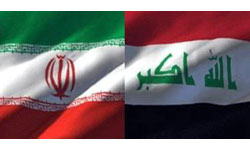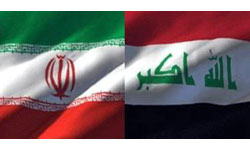 Tehran and Baghdad are in talks to boost export of Iran's liquefied petroleum gas (LPG) supplies to Iraq, informed sources revealed on Saturday.
"With a rise in the production of the liquefied petroleum gas by the end of the country's fifth five-year development plan (for 2010 to 2015), the export of this product will also increase," an informed source, who asked to remain anonymous, told FNA on Saturday.
He noted that negotiations between Iran's Gas Trading Company, which represents the National Iranian Gas Company (NIGC), and Iraq's Oil Ministry have started and the two sides are now discussing the volume and price issues.
According to the source, Iran's LPG production is slated to increase by 9.4mln tons by the end of fifth five-year plan
Earlier this year, NIGC Coordination and Supervision Director Mehdi Jamshidi Dana said LPG project at Fajre-Jam gas processing plant is aimed at the production of 200 tons of LP and 80 tons of liquefied gases per day, adding that four LPG storage facilities have been built each with 700 tons of storage capacity.
"The only work yet to be implemented is installation part of precision instruments which will be done after clearance from customs offices," the official said.
Jamshidi Dana called Fajre-Jam's LPG project an important one that will play a big role in curbing environmental pollutions that is the result of burning gases at refinery's torches.
He continued that gas processing plants of the country produced 600 thousand tons of liquefied petroleum gas (LPG) last year.
The LPG project was implemented in two phases; the first phase included launching four storage facilities with total capacity of 2800 tons of LPG while the second phase includes installation and production of LNG unit. The project not only prevents wasting liquefied gases but also is a way for making revenue.
LPG is prepared by refining petroleum or "wet" natural gas, and is almost entirely derived from fossil fuel sources, being manufactured during the refining of petroleum or extracted from petroleum or natural gas streams as they emerge from the ground.