Middle East
Yemen
Source: Son of Fugitive Yemeni President Had Secret Meeting with Saudi DM before Airstrikes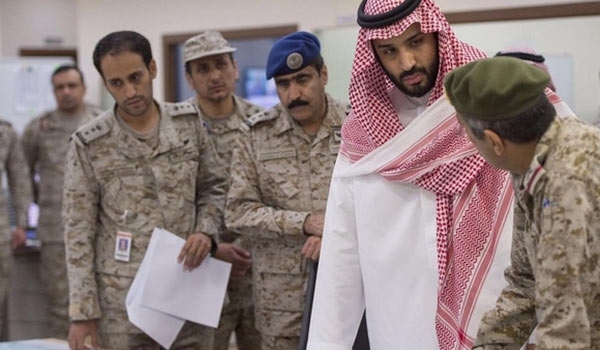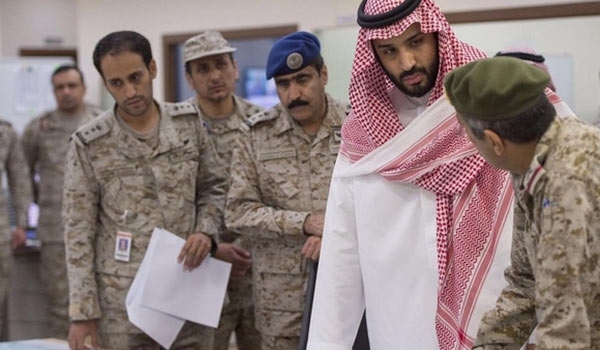 Mohammad Abdullah Saleh, the son of former Yemeni President Ali Abdullah Saleh who took refuge in Riyadh after being toppled in a popular revolution two years ago, has secretly met Saudi Defense Minister Mohammad bin Salman just two days before Saudi Arabia started its aggressions against Yemen, media reports said.
Saleh's son approached the Saudi defense minister and offered him to use his 100,000 members of the Republican Guards to launch a coup against the Ansarullah movement in return for immunity for him and his father, Al-Arabiya satellite TV reported.
The Saudi airstrikes against Yemen have killed, at least, 60 civilians since early Thursday.
Five Persian Gulf States — Saudi Arabia, the United Arab Emirates (UAE), Bahrain, Qatar and Kuwait — backed by the US have declared war on Yemen in a joint statement issued earlier Thursday.
Riyadh claimed that it has bombed the positions of the Ansarullah fighters and launched attacks against the Sana'a airport and the Dulaimi airbase.
Despite Riyadh's claims that it is attacking Ansarullah positions, Saudi warplanes have flattened a number of homes near Sana'a international airport.
On Saturday, military sources disclosed that Saudi Arabia has dispatched thousands of Takfiri terrorists to Yemen to fight against the revolutionary forces in the Arab country.
"Saudi Arabia has sent around 5,000 Takfiri mercenaries to fight against the Yemeni army and revolutionary committees," Yemeni Army Commander Colonel Abdel Sattar al-Boushali told FNA.
The Yemeni commander, meantime, disclosed that the Saudi defense minister has asked Turkish officials to pave the grounds for the transfer of more terrorists from Turkish airports to Riyadh.
He noted that heavy clashes broke out between the terrorist groups and forces loyal to Yemen's revolutionary committees.
Colonel al-Boushali reiterated that Saudi Arabia is plotting to hire mercenaries to assassinate supporters of Ansarullah movement, including the movement's representative Abdel Karim al-Kheivani.