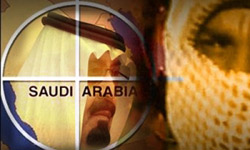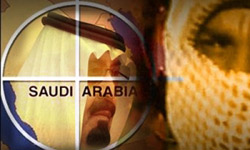 Saudi sources disclosed on Wednesday that Riyadh rulers had played a direct role in the recent dissolution of Kuwait's parliament.
"Although Kuwait has had an incomplete experience in the field of democracy, the al-Saud family has always been worried about this issue, because that family (al-Saud) is concerned about transfer of this experience to Saudi Arabia," a Saudi source who releases the most confidential news and information about developments inside the Saudi Royal family through social networks said.
"Hence, everyone knows that the al-Saud family has been involved in dissolving Kuwait's parliament several times so far," added the source whose alias name is Mojtahed.
Pointing to the efforts made by the al-Saud family under late King Fahad to prevent the democratic process in Kuwait in late 1980s, Mojtahed said that "King Fahad went to his residence in (Saudi) Hafar city and from there he invited the incumbent Sheikh Sabah al-Ahmed al-Jaber al-Sabah, to go there and meet him personally, because he considered him (Sheikh Sabah al-Ahmed) as to be more powerful in decision-makings than his predecessor Jaber al-Ahmed and his Crown Prince Saad al-Abdellah."
The source said the Saudi King wanted to make the Kuwaiti Emir understand that his several-billion-dollars wealth, including his palace and luxury cars, have been achieved only through autocracy and not democracy and persuade al-Sabah to follow his suit.
The source said the Saudi royal family are all endeavoring to prevent democracy in Kuwait because they know well that if democracy is established in Kuwait, Saudi Arabia would be next in the row.
He said the al-Saud family is pursuing the same, and even tougher, policy with regard to its other Arab neighbors, including Bahrain and Yemen.
After the start of uprisings in Yemen and Bahrain, Eastern Saudi Arabia saw itself in turmoil and uprisings have now spread from the Saudi Eastern province (which shares borders with Bahrain) to other parts of the country.
Mojtahed has become a popular figure among the Saudi people and activists for his disclosures of the secrets of the al-Saud family.
Saudi activists and people believe that Mojtahed is a person close to, or even inside, the al-Saud family due to his precise disclosures.
There have been protests in Kuwait after the Kuwaiti emir dissolved a parliament dominated by opposition groups earlier this month.
The government called an election for 1 December with a new law that the opposition says will work against them.
The Al-Sabah dynasty has ruled Kuwait for more than 250 years. The 83-year-old emir has led the country since 2006.
The Al-Sabah retains full control over key government and executive posts.