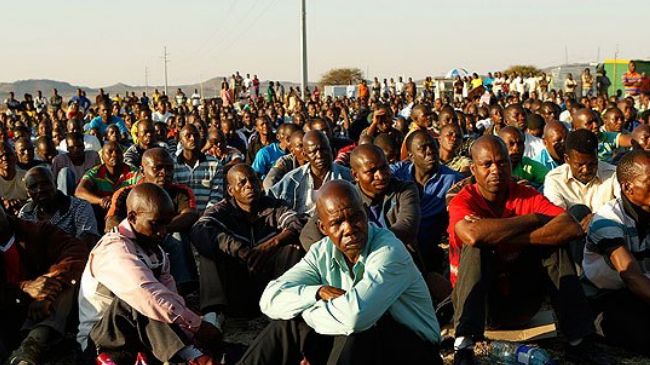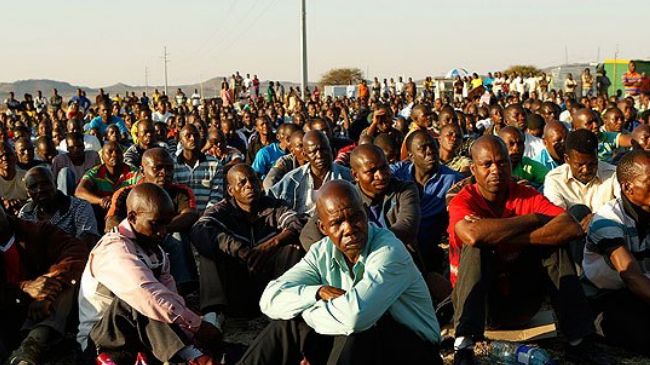 Rights groups say deadly strikes such as the recent one in South Africa reflect its people's frustration with the country's poor living and working conditions.

About two weeks ago, at least 10 people were killed when violent protests over low pay first erupted at the Lonmin's Marikana platinum mine.
Moreover, on August 16, 34 people were killed when police opened fire on workers on strike at the mine, causing further chaos.
The US-based Human Rights Watch blames the country's worsening poverty, increasing social inequality, low wages, and poor social services for the recent violent strikes and protests in South Africa.
Experts say the unrest is the worst since the end of Apartheid white rule in 1994, and now seems to be spreading beyond the platinum mine.
Meanwhile, hundreds of workers at the Royal Bafokeng Platinum Mine are also demanding higher wages.
As a result of the unrest, the price of platinum has also reached its highest level since early May.
On Tuesday, South African Defense Minister Nosiviwe Noluthando Mapisa-Nqakula apologized to the miners at the site of the deadly incident.
Also, on Monday, the country's mining authority retreated from its initial threats of firing 3,000 of the striking workers if they did not return to their work.
South Africa is home to nearly 80 percent of the world's platinum reserves.