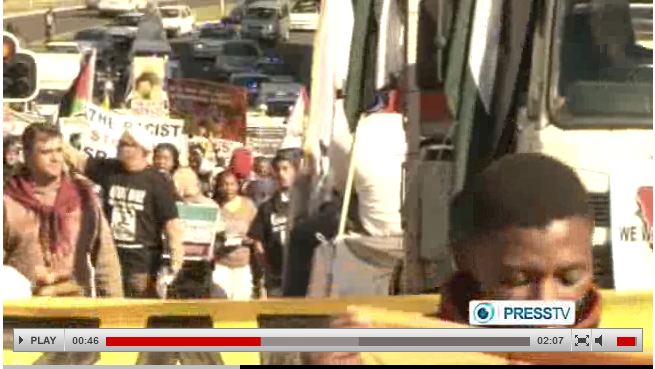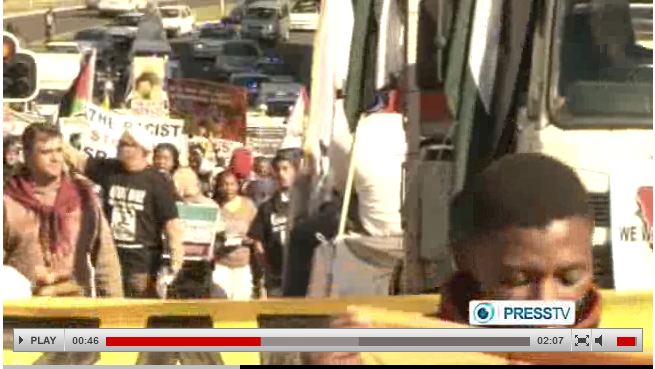 Demonstrators took to the streets of cape town on Friday to show solidarity with Palestinian cause. They see the struggle in Palestine as linked to South Africa.
In the sights of protestors was the mayor's office. Among the issues of concern raised is the Cape Town city council's plan to bestow a freedom award on American president Barak Obama. Demonstrators are also irate that the American secretary of state Hillary Clinton was hosted here.
As demonstrators make their way through the city, law enforcement officials have tried to frustrate this march, diverting it from the original route through back routes instead. But marchers are confident their message will be heard.
The South African government has long been the subject of condemnation for its continued ties with the Israel. But the ruling ANC has somewhat adjusted its approaches in more recent times. This forms part of a new policy by the party.
South Africa's International relations department last week urged officials and organizations not to travel to Israel. Activists view this as a positive step towards supporting the Palestinian cause.