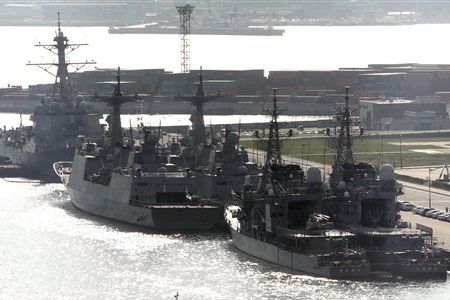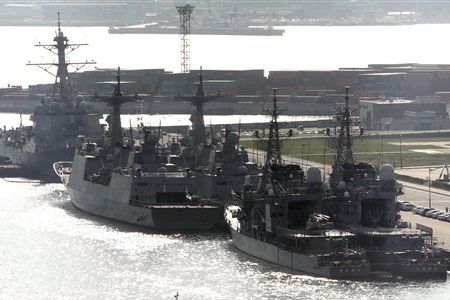 South Korea, the United States, Japan, and Australia have participated in US-led joint military exercises off the coast of the Korean peninsula.
The maneuvers, called Proliferation Security Initiative, were held at a naval base in the port city of Busan in South Korea on Thursday, Seoul's Defense Ministry said.
The military exercises are aimed to prevent the shipments of weapons of mass destruction.
The one-day navy drills include 10 vessels and several helicopters in international waters.
A US guided missile destroyer and two Korean destroyers were to be involved in the drills, South Korean military sources were quoted as saying by Yonhap news agency.
Australia also sent P-3C maritime patrol planes and anti-submarine helicopters to the operation.
Last month, South Korea and the US launched a joint anti-submarine military exercise in the Yellow Sea.