Korea
South Korea prosecutors seek to question President Park over scandal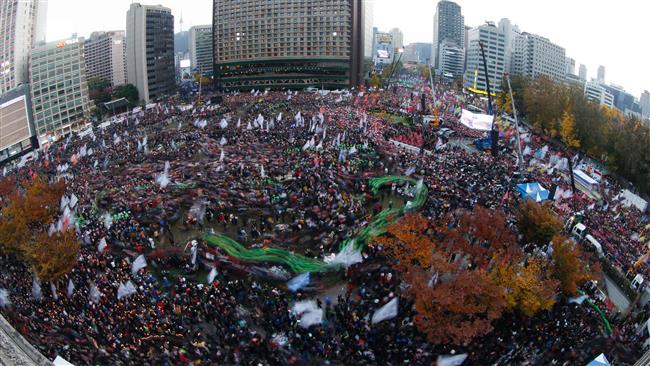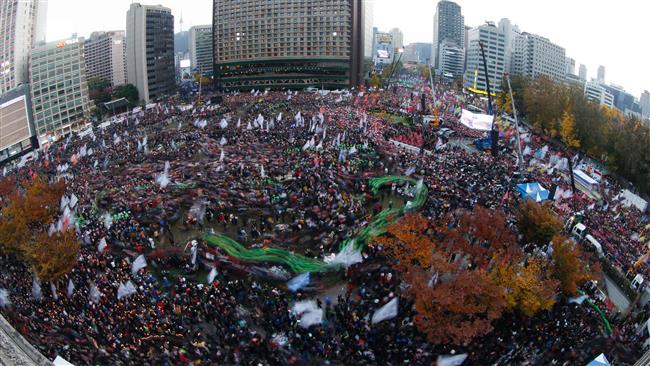 Prosecutors in South Korea have announced a decision to quiz President Park Geun-hye over a corruption scandal that has engulfed her and triggered massive protests calling for her resignation.
President Park is facing the worst crisis of her tenure following reports that her state-level decisions, including national security and government appointments, had been under unconventional influence by a life-long friend, Choi Soon-sil, even as Choi had no official post.
Choi has also been accused of using her close relations with the president to extort huge sums from major corporations such as Samsung for her personal use.
"We need to question the president Tuesday, or Wednesday at the latest," the Yonhap news agency quoted an official with the Seoul prosecutors' office as saying on Sunday.
The official added that the prosecutor's office had sent a notice to the president to inform her of the inquiry and was awaiting her response to the notice.
Park had already announced her consent for potential questioning even as the South Korean constitution prohibits interrogating a sitting president.
Meanwhile, hundreds of thousands of protesters took to the streets of the capital Seoul on Saturday, demanding the resignation of President Park.
The protesters, who included union activists and people from all walks of life, chanted "Park Geun-hye, resign! Park Geun-hye resign!"
The South Korean president has previously reshuffled cabinet and presidential aide posts in attempts to deflate public antagonism. She has also offered two formal apologies on state TV.
"President Park's last gesture toward the people of Korea should be to take her hands off the helm of state affairs and to submit to a prosecution investigation," said Choo Mi-ae, the head of the main opposition Minjoo Party.
Park has, however, dismissed calls for her resignation.