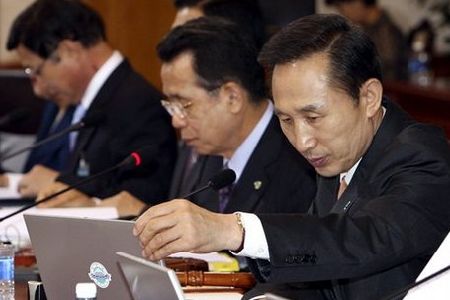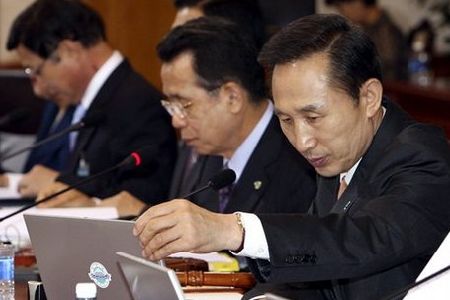 South Korea intends to boost its defense budget for 2011 in the wake of recent military confrontation between North and South Korean forces near their disputed sea border.
According to a report published by The Korea Economic Daily on Saturday, the South Koran government is mulling over plans to increase its defense budget by 5.8 percent for the next year.
The country's military budget had increased 3.6 percent in 2010, in comparison with last year's budget.
The proposed plan is mainly aimed at purchasing more self-propelled artillery and fighter-bombers against the backdrop of ever-increasing political and military skirmishes between Seoul and Pyongyang.
According to the report, if the plan wins the parliament's approval, the total amount of South Korea's defense budget will reach approximately $27 billion as the country's lawmakers seem even more galvanized to give the plan the go-ahead at a time of deepening military confrontation on the Korean Peninsula.
The move comes after North Korea and South Korea exchanged cannonades of artillery fire this week near the disputed maritime boundary, during which at least two South Korean soldiers were reportedly killed and dozens of houses destroyed.
On Saturday, South Korea buried the two marines and vowed to avenge the deaths.
The fallout also comes as North Korea's plan to stage a four-day naval drill on Sunday has already brought the tension to a record high and Pyongyang's ties with Seoul to its lowest ebb.
Meanwhile, US Chairman of the Joint Chiefs of Staff Admiral Mike Mullen expressed deep concerns over the threat of regional instability, saying "[North Korean leader] Kim Jong-Il's unpredictability" would further fan the flames of volatility on the Korean Peninsula.
In an interview with the CNN, Mullen called on China to spare to efforts to control the North Korean leader.
"He's not a guy we can trust," said Mullen. "That's why the leadership aspect of this from China is so important, because if any country has influence in Pyongyang, it's China,"
Tensions have been running high on the Korean Peninsula since May when Seoul accused Pyongyang of sinking a South Korean warship that left 46 sailors dead — a charge the North denies.