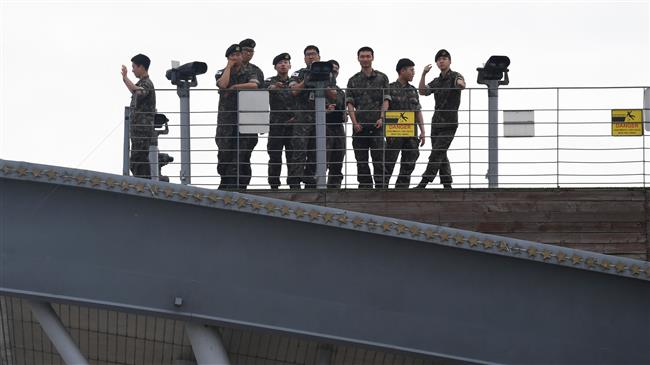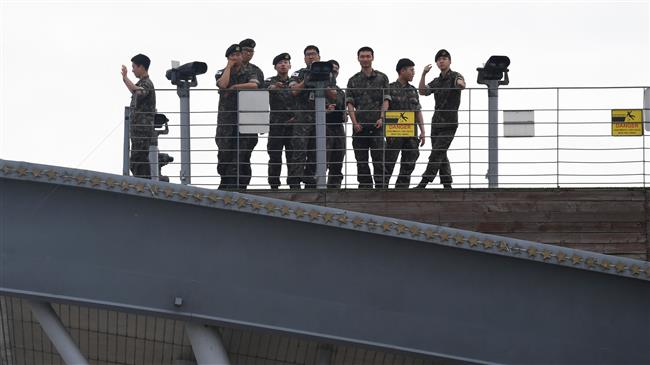 The South Korean Defense Ministry has announced that it plans to provisionally reduce guard posts and equipment along the demilitarized zone separating North and South Koreas, amid a de-escalation of tensions on the Korean Peninsula.
The ministry said in a report to a parliamentary committee on Tuesday that it was planning "a test reduction of some guard post troops and equipment" along the heavily fortified Demilitarized Zone (DMZ), and that it would then consider expanding the reduction, the Yonhap news agency reported.
The move comes as part of an agreement to "transform the demilitarized zone into a peace zone" made at an inter-Korean summit back in April.
Tensions on the Korean Peninsula have significantly eased since January this year, when North Korean leader Kim Jong-un expressed interest in the betterment of relations with South Korea. Vigorous diplomacy soon followed, and Kim and South Korean President Moon Jae-in then met in a historic summit — in April.
'Destroying missile site & building confidence'
Meanwhile, reports said on Monday that North Korea had begun dismantling key facilities at a site used to develop engines for ballistic missiles, which is seen as another step toward the lowering of tensions.
The Washington-based 38 North think tank said that satellite images taken on July 20 showed work at the Sohae Satellite Launching Station to dismantle a building used to assemble space-launch vehicles and at a nearby rocket engine test stand used to develop liquid-fuel engines for ballistic missiles and space-launch vehicles.
"Since these facilities are believed to have played an important role in the development of technologies for the North's intercontinental ballistic missile program, these efforts represent a significant confidence-building measure on the part of North Korea," the think tank said in a report.
After a summit of his own with Kim, US President Donald Trump said the North Korean leader had promised that a major missile engine testing site would be destroyed very soon. Trump did not name the site, but a US official subsequently said that it would be Sohae.
A South Korean official said on Tuesday that South Korea's presidential Blue House had been briefed about the work at Sohae based on government intelligence, without elaborating.
Commenting on the site's dismantlement, Nam Gwan-pyo, the deputy director of the South's national security office, said, "It's better than doing nothing."
"And it seems like they are going step by step toward denuclearization," Nam said.
South Korea's Foreign Minister Kang Kyung-wha said on Friday that North Korea had shown a "clear commitment" to completing the denuclearization of the Korean Peninsula, which Trump and Kim agreed to work towards back in June.