Korea
North America
South Korea, US fail to decide on joint military drills amid pandemic concerns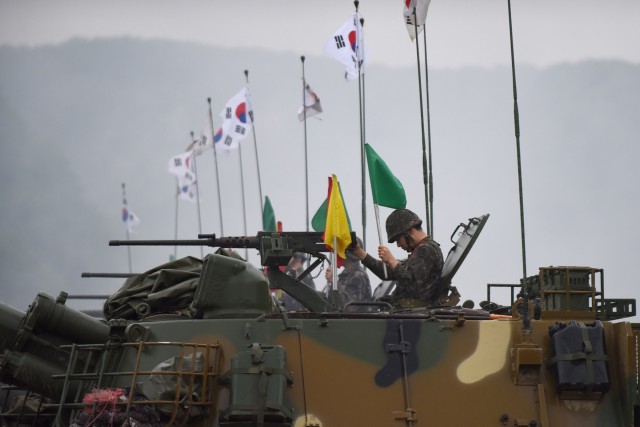 A South Korean official says the coronavirus pandemic threatens the joint military exercises with the United States, as the two sides struggle to agree on the scale, scope and timing of their annual war games.
South Korean Defense Minister Jeong Kyeong-doo and US Defense Secretary Mark Esper failed to decide on the details of the drills during a telephone conversation on Tuesday, officials said.
"We'll watch developments to determine the scale, date, and methods of the exercises," Reuters cited a South Korean official as saying anonymously.
"We have to do what is necessary, but safety is also key to maintaining defense readiness posture," the official said.
The war games, which usually begin in early August, would likely be delayed this year until September. They are meant to be a show of force against what Seoul and Washington label a North Korean threat.
The US has reported almost 50 cases of coronavirus infection — including 10 on Monday — among its troops, employees, and their families in South Korea in the past three weeks. All were confirmed on arrival or while in two-week mandatory quarantines.
The surge in cases of the disease among US forces has raised concern in South Korea, which hosts some 28,000 US troops.