Korea
South Korean president plans to send envoy to North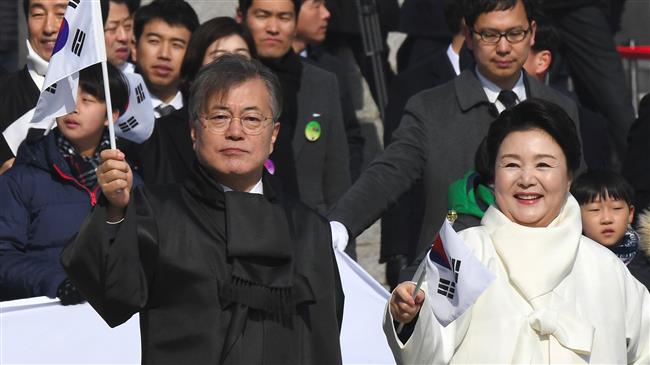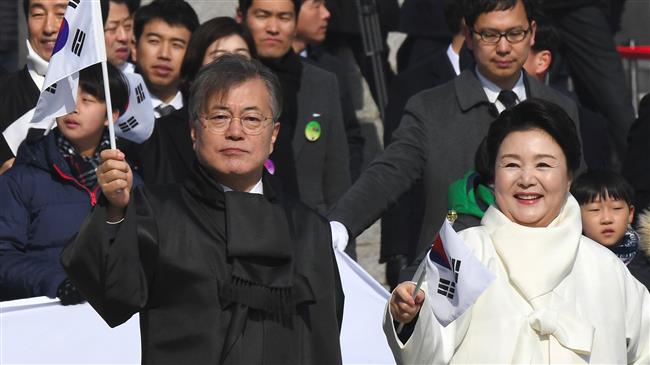 South Korean President Moon Jae-in has told his American counterpart Donald Trump that he intends to send a special envoy to Pyongyang in response to an invitation by Kim Jong-un, the North's leader, following the recent Olympic-driven detente between the two Koreas.
"In response to the visit by North Korea's special envoy Kim Yo Jong, … Moon conveyed to Trump his plans to dispatch a special envoy to the North soon," Seoul's presidential office said in a statement on Thursday, following their phone conversation.
It added that Moon and Trump further "agreed to continue their efforts to maintain the momentum for South-North dialogue so it may lead to the denuclearization of the Korean Peninsula."
The development came after Pyongyang, in a rare move, participated in the 2018 Winter Olympics held in South Korea, providing an opportunity for the two neighbors to resolve long-running hostilities. The two sides have exchanged diplomatic and high-level visits, and there is hope that relations could improve effectively.
The two neighbors have been separated by a heavily-militarized border since the three-year Korean War came to an end in 1953. The conflict ended with an armistice rather than a formal peace treaty and left many families separated at the two sides.