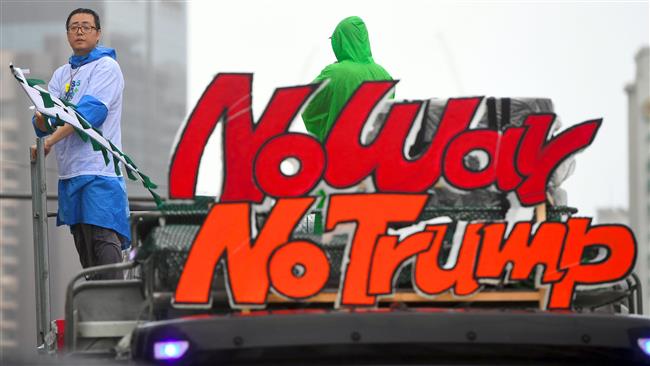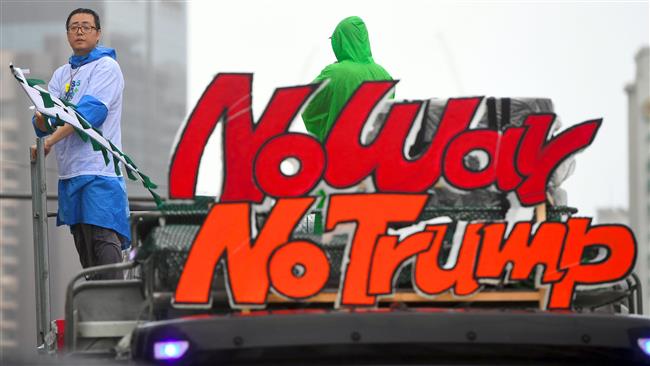 Thousands of South Koreans have taken to the streets of the capital to protest against joint Washington-Seoul military drills as well as the deployment of a controversial US missile system amid tensions with the neighboring North.
An estimated 10,000 protesters packed the streets around Seoul Square on Tuesday, calling on the government to scrap the deployment of the so-called US Terminal High Altitude Area Defense (THAAD) system and stop the joint military drills scheduled for next month.
"The deployment of THAAD should be pulled back as it is of no use to defend South Korea," one of the rally organizers said on a podium at the square.
"The US has recently increased tensions on the Korean Peninsula, voicing out threats of military action (against North Korea), but no one has the right to take military action here, and the threats must stop now," the organizer told the crowd.
South Korea decided to host the missile system last year under ousted president Park Geun-hye to deter perceived threats from North Korea.
Both the THAAD deployment and the joint annual military exercises with the US have angered Pyongyang, which views the moves as a threat to North Korea's national security.
The protesters also chanted slogans such as "No THAAD deployment" and "Stop joint military training exercises" as they marched from the square towards the nearby US embassy.
"It is my first time out here to make my voice heard, and I believe the deployment of THAAD is only for the sake of strategic security interests for the US, and we must stop the deployment before it triggers another war on the peninsula," said Han Min-woo, 37, who participated in the rally.
About 6,500 law enforcement personnel had been deployed to Seoul, setting up barricades with buses across the city to hinder movement.
On the same day, rival protests were held separately just a few kilometers away, where demonstrators called on the government to deploy the missile shield as planned for the sake of national security.