Korea
South Korea's president arrives in Pyongyang for summit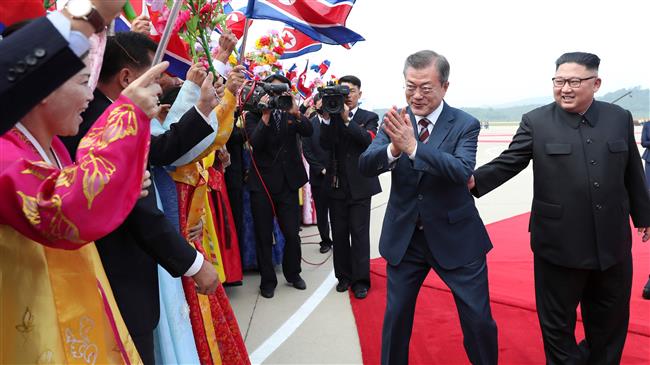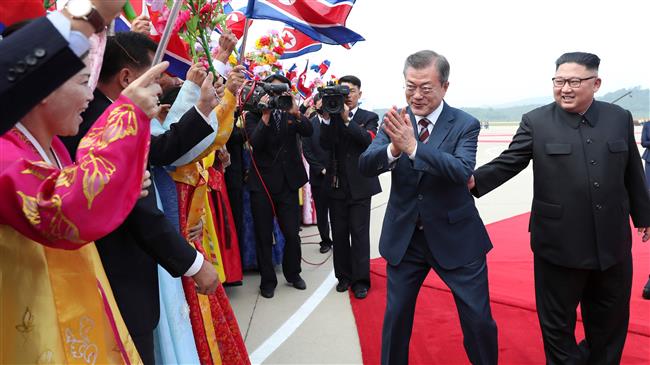 South Korea's President Moon Jae-in has arrived in North Korea's capital, Pyongyang, on a landmark visit and to attend a three-day summit with North Korean leader Kim Jong-un.
Kim welcomed Moon at Pyongyang's international airport on Tuesday morning ahead of their summit, which is aimed at hammering out a consensus on officially ending the 1950-53 Korean War and reviving stalled denuclearization talks between the North and the United States.
Moon was also greeted by Kim, his wife, and a large delegation after walking down the stairs of his aircraft, with a North Korean military band playing music and crowds of North Koreans cheering near the red carpet.