World News
South Sudan president, rebel leader set for new talks in Khartoum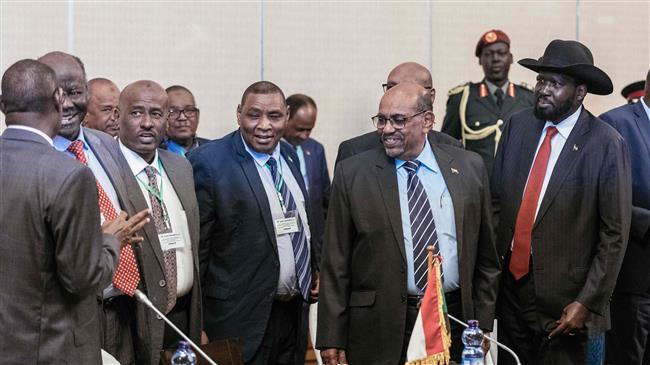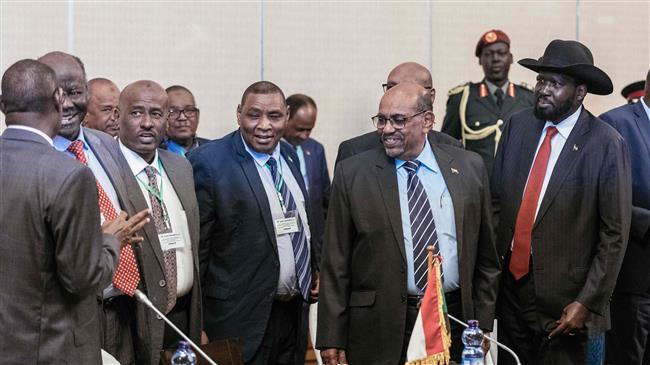 A new round of peace talks is set to start in Sudan's capital, Khartoum, with the aim of ending the bloody civil war gripping neighboring South Sudan for more than four years.
South Sudan's President Salva Kiir and his former first vice president and present arch-enemy, rebel leader Riek Machar, will hold fresh peace talks hosted by Sudanese President Omar al-Bashir on Monday
The first round of negotiations, which were held in Ethiopia's capital Addis Ababa, had failed to produce any tangible results.
"In this round of talks we are looking for a breakthrough," Sudanese Foreign Minister Al-Dierdiry Ahmed told reporters on Sunday.
The meeting between Kiir and Machar in Addis Ababa was their first face-to-face encounter in nearly two years.
South Sudan's President Salva Kiir and rebel leader Riek Machar are in Ethiopia for face-to-face peace talks.
Machar had been under house arrest in South Africa since 2016.
Regional leaders launched the new peace talks while South Sudan's warring sides face a looming deadline for UN sanctions.
Last month, the Security Council gave Kiir and Machar one month to either reach a peace deal or be prepared for sanctions.
South Sudan plunged into the civil war in December 2013 after Kiir accused Machar of seeking to launch a coup against him, sparking violence between the two factions that was fueled by brooding ethnic tensions between Kiir's Dinka and Machar's Nuer tribes.
A 2015 peace deal between the conflicting sides collapsed months later, with Machar fleeing to South Africa.
Since then, Kiir's government has gained the upper hand militarily as the opposition has splintered into a myriad of factions.
The ongoing civil war in South Sudan has left tens of thousands of people dead while forcing millions more to flee their homes, triggering a large-scale humanitarian crisis there.
A landlocked state with a large ethnic mix, South Sudan gained independence from Sudan in 2011 after a long and brutal war.