Syria
Southern Syria: Scores of Detainees Escape from Terrorists' Prison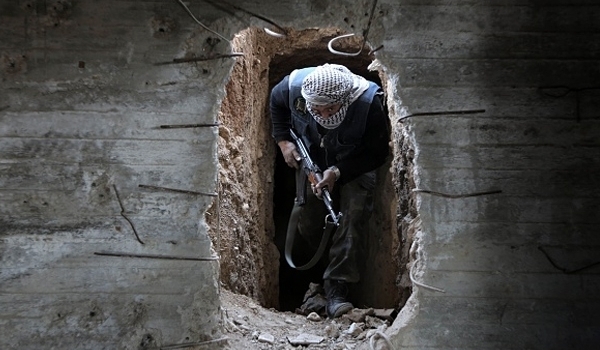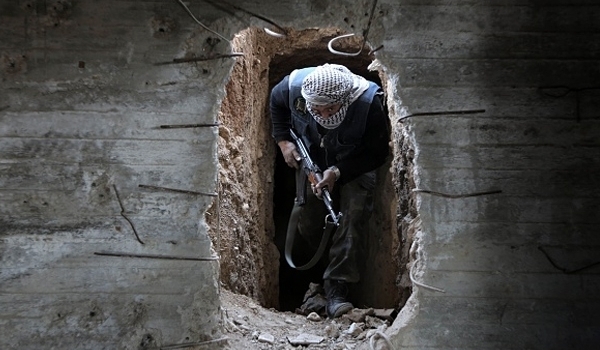 Over 20 detainees escaped from terrorists incarceration in the Southern Dara'a province after tensions and differences escalated among rival militant groups in the region, local sources reported on Saturday.
The sources said that 21 detainees escaped from Dar al-Adl prison run by terrorist groups in Qaraz region in Dara'a province.
The sources said that prison breaks have occurred several times in Dara'a in recent weeks.
Head of Dar al-Adl prison Sheikh Esmat al-Abasi said that the detainees managed to escape the prison due to the lack of the financial commitment of the terrorists groups that have set up the prison, adding that prison guards have left after they received no payment.
Meantime, the same sources said that Sheikh Osama al-Yatim, the former Head of the prison, together with three of his aides were assassinated by other terrorist groups.
Field sources confirmed on Tuesday  that one of the notorious commanders of the Free Syrian Army (FSA) was killed after a bomb planted in his vehicle went off in Dara'a province,.
The sources said that Commander of FSA Artillery Regiment in Dara'a province Emad al-Sharif was killed in a booby-trapped explosion in Dara'a al-Balad district in the Southern part of Dara'a city.