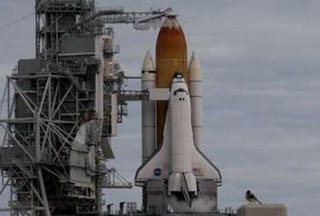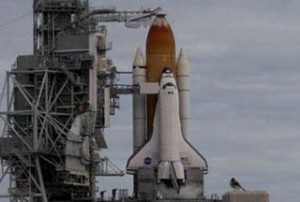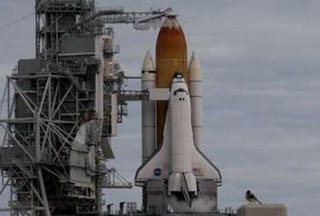 The US space shuttle Atlantis is ready to depart earth to supply the International Space Station (ISS) with spare parts and the wherewithal it needs.
Atlantis with six astronauts blasts off into the space at 2:28 p.m. (1928 GMT) on Monday from the Kennedy Space Center near Florida's Cape Canaveral, NASA said, AFP reported.
The 11-day mission by Atlantis will be the fifth and the last outing of the space shuttle, and NASA is going to stock up vital items the ISS needs before retiring the space craft.
"This flight is all about spares. Basically, we're getting them up there while we still can," said Brian Smith, the lead space-station flight director for the mission.
Atlantis will carry 12,300 kg (27,000 lb) of gyroscopes, ammonia tanks and other essential equipment to the space station.
The spaceship will also bring back Expedition 20 and 21 Flight Engineer Nicole Stott, who had joined the International Space Station in late August.