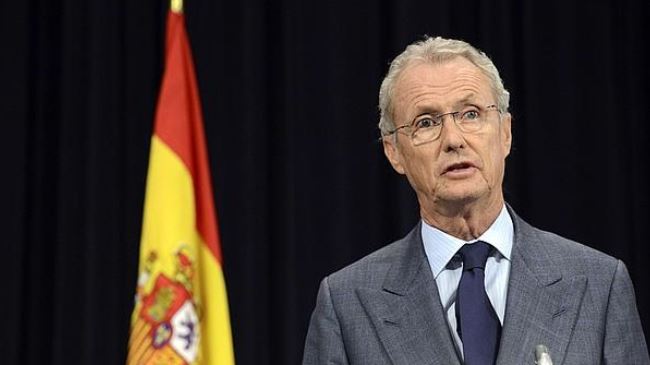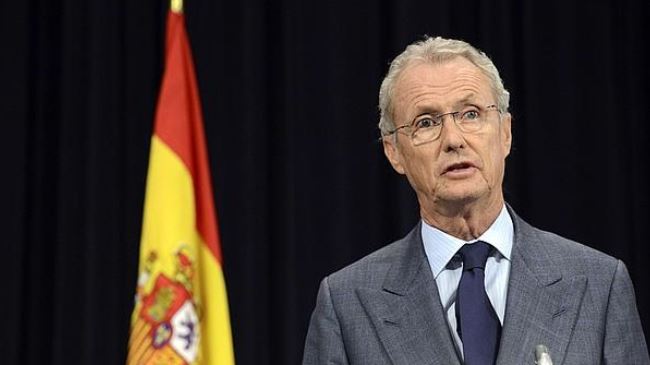 Spanish Defense Minister Pedro Morenes has announced the country's plan to dispatch 300 soldiers to help train the Iraqi army in its campaign against the ISIL.
The troops will be dispatched for a seven-to-eight week operation to train Iraqi forces in explosives handling, land mine clearance and special operations, Morenes said on Friday.
The Spanish minister noted that the operation does not involve combat against the ISIL militants.
The plan awaits parliament approval, but it is not expected to face opposition.
It will be Spain's first military involvement in Iraq since it withdrew its forces from the Arab country in 2004.
Since September 22, the US and its allies, including Saudi Arabia, Bahrain, the United Arab Emirates, Qatar and Jordan, have been conducting airstrikes against the ISIL inside Syria without any authorization from Damascus or a UN mandate. The airstrikes are an extension of the US-led aerial campaign against ISIL positions in Iraq.
France, the Netherlands, Denmark, Belgium and Britain are also contributing to the US campaign.
Many countries in the so-called anti-terror coalition such as Turkey, Saudi Arabia and Qatar have been staunch supporters of the ISIL Takfiri militants.