Europe
Spain will defend its interests in Gibraltar: Spanish PM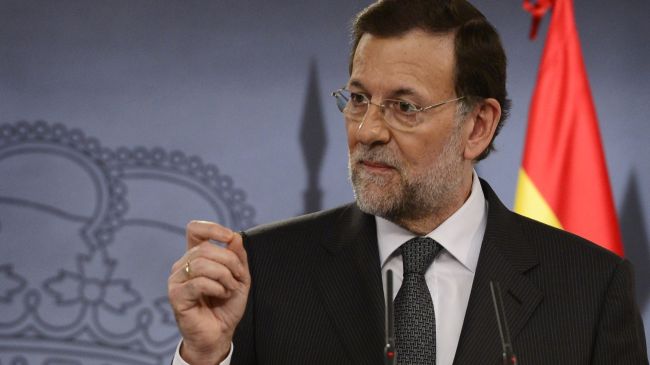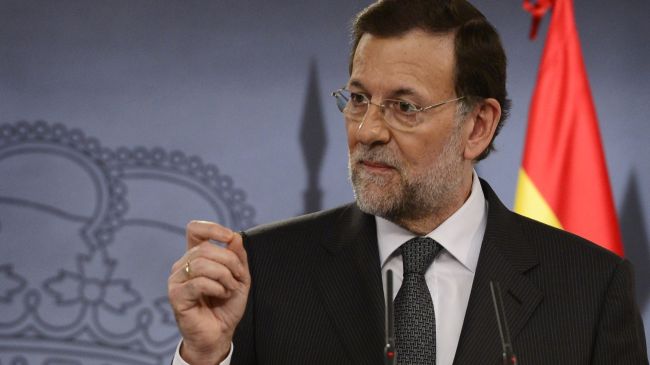 Spain's Prime Minister Mariano Rajoy says the government will take "all necessary measures" to defend its interests in British-held territory of Gibraltar amid a diplomatic row with London.
Rajoy's remarks on Friday came after reports revealed that the British Royal Navy is set to send aircraft carrier HMS Illustrious and two frigates to Gibraltar during a four-month deployment to the Mediterranean.
"I hope that this doesn't go any further, but it's clear that Spain has to defend its national interests and that's what we're going to do," said Rajoy.
In addition, Spain said it was keeping its plans to impose several retaliatory measures towards Gibraltar as a response to a dispute over fishing grounds.
The planned measures were presented on August 5 and include a 50-euro (USD 66) border-crossing fee for all vehicles coming and going to the territory via the Spanish border as well as closing the airspace to planes flying to Gibraltar airport.
Spain has also increased its border controls to Gibraltar causing criticism from the British government, as people had to wait up to seven hours to pass the border.
Madrid on the other hand argues that the increased searches are necessary since Gibraltar is not a member of Schengen, the open-border zone of 26 European countries.
Tension between the two countries arose after authorities in Gibraltar dumped 70 blocks of concrete in waters close the territory's coast in mid-July, aimed at creating an artificial reef.
However, Spain denounced the action, saying the British territory dumped the blocks "without any type of authorization and breaking several environmental norms" and considered it as "an environmental crime."
In addition, Madrid said the concrete blocks seriously damaged the fishery, making it impossible for Spanish fishing boats to work in the area.
Gibraltar is one of the British Overseas Territories, which is on the United Nations list of areas waiting decolonization.
The British territory was seized from Spain in 1713 and remains a bone of contention between the two European countries.