Europe
Spaniards angered by US spying revelations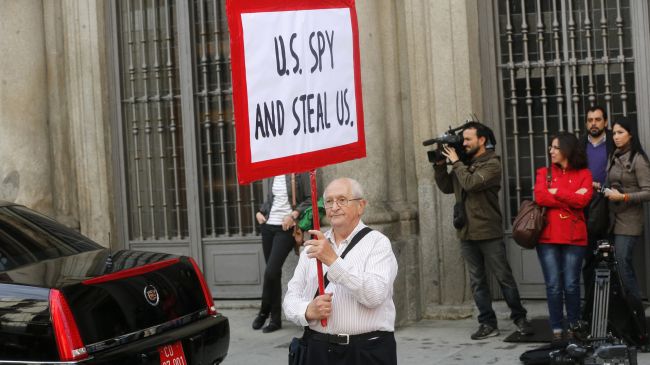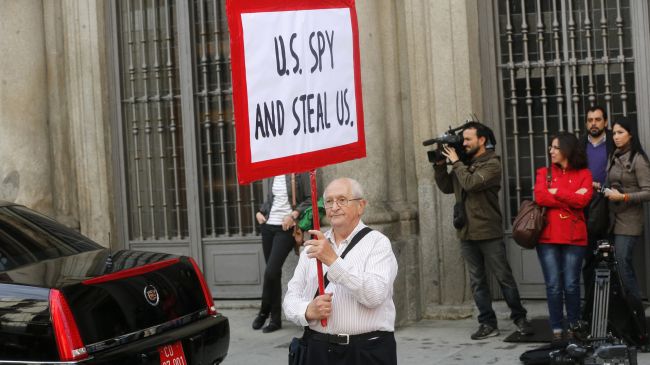 Spaniards have expressed anger over recent revelations that the US has spied on millions of telephone calls in the country.
"This kind of act is very bad. The US should not distrust us as we are allies. Our government should demand the US to clarify the whole issue like why it happened and how it happened, as this is not a normal thing," said a Spanish citizen.
Opponents also say espionage activities by US National Security Agency (NSA) show its lack of trust in its international allies.
This is while, Prime Minister Mariano Rajoy held a speech on Wednesday in the parliament about the recent reports that the NSA spied on Spanish citizens.
Rajoy said the country is taking the spying reports seriously and reiterated that if confirmed, such activities are "inappropriate and unacceptable between partners and friends."
Spain has also warned that mutual trust between Madrid and Washington could be broken if the allegations prove to be true.
The country's public prosecutor opened on Tuesday a preliminary inquiry to determine if the reported spying activities amount to a crime on the part of the US government.
Last week, Spanish daily El Mundo revealed that the NSA had gathered the massive phone data in December 2012 and collected data from internet searches, electronic mails and social networking sites.
The report was written by Brazil-based journalist Glenn Greenwald and was based on information provided by Edward Snowden, a former technical contractor for the NSA.
Snowden, who was granted political asylum in Russia on August 1, has been charged in the United States with espionage and theft of government property after leaking documents that revealed the NSA and the Federal Bureau of Investigation (FBI) have been secretly gathering information of people in both the US and all around the world.