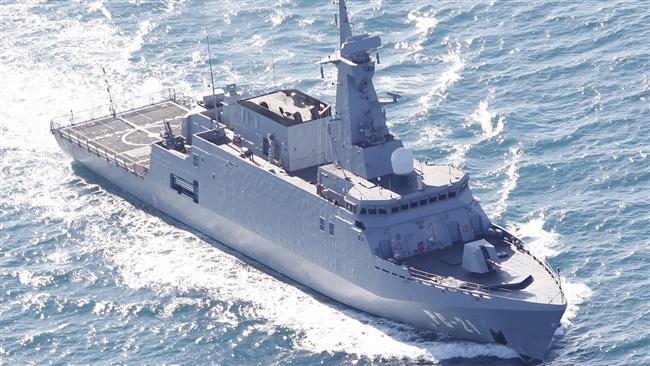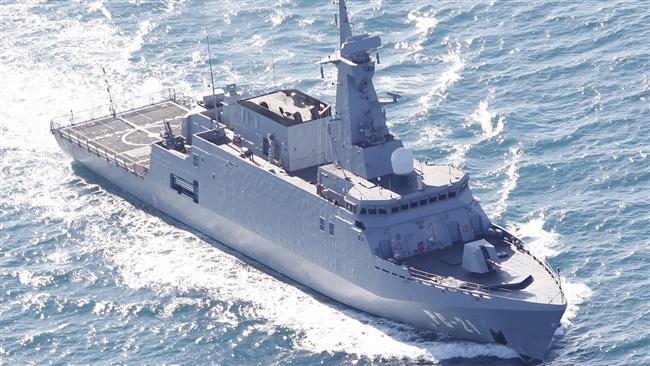 A Spanish firefighter is facing a four-year suspension from his job for his refusal to supervise the shipment of 4,000 tons of munitions to Saudi Arabia, believing the armaments could facilitate more war crimes in Yemen.
The case of the firefighter, identified as Inazio Robles, was reported by local news outlet El Mundo on Friday which said he was part of the crew supervising the shipment of 26 containers of hazardous cargo – marked as military munitions – destined for Saudi Arabia.
Robles, according to the report, said his conscience would not allow him to help with the delivery – which was taking place in mid-March — since he was aware that the Saudis were engaged in a military campaign in Yemen and had committed what many international human rights groups slam as war crimes there.
Robles further stated that he walked away from his post and explained to his manager why he could not be part of the operation.
It was not until recently, however, that he learned a disciplinary probe was underway against him and that he could lose his job.
"Explosives are often being shipped through Bilbao port, usually pyrotechnics or armaments. But it was the first time I was taking part in delivering weapons to a nation violating human rights," the Spanish firefighter said in interview with RT published on Friday.
"I am naturally worried for my job and my family. What I did that day was only delay the shipment. I didn't even manage to cancel it. This is hardly serious enough to suspend a man for four years," he added.
Robles insisted, however, that he stands by his decision despite the potential consequences, noting that his move had attracted much support.
Spain is Saudi Arabia's fourth-largest arms supplier, according to press reports. Madrid in 2016 lifted arms export restrictions to sell €40 million ($42 million) worth of artillery shells to the Saudi regime.
Riyadh spent €546 million more on Spanish military hardware in 2015, and in the current year Madrid seeks to sell several Guaiquerí-class Avante 2200 corvette warships to Saudi Arabia for over €2 billion.
The United States and Britain are also among the major arms suppliers, selling the oil-rich monarchy billions of dollars' worth of weapons since the 2015 Saudi-led invasion of Yemen.
Persisting weapons deals with Saudi Arabia have become a major concern for global rights groups.
The Saudi regime and its allies have been engaged in a brutal offensive against in Yemen since March 2015. Over 12,000 civilians have so far been killed in the campaign, according to the latest tally by a Yemeni monitoring group.