Human Rights
Spanish workers call for resignation of prime minister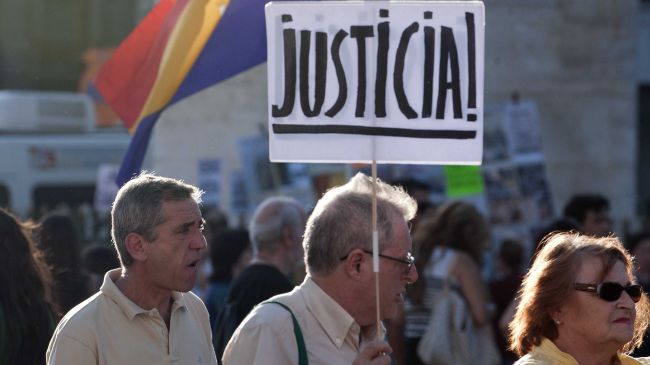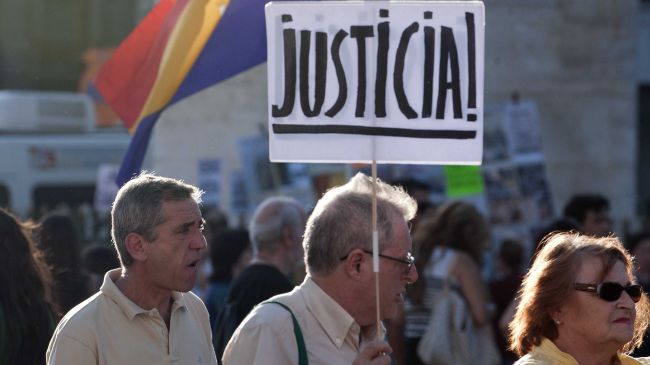 Spanish public workers have rallied to the headquarters of the ruling conservative party, calling for the resignation of Prime Minister Mariano Rajoy.
The protest kicked off in front of the parliament in the capital Madrid on Thursday, a day after the government unveiled new austerity measures aimed at slashing 65 billion euros from the public deficit by 2014.
The protesters, among them many people working for the police force and fire brigade, said the government targeted those people who really needed help.
"All the measures taken by the government, it's like they are fighting us, we the people. They try to solve it by handing assistance to big companies, to the rich people. We are the one who need assistance," a protester said.
"All we ask is for them to have a bit of shame and consciousness and to resign if they do their job badly. It's not only about Mr. Rajoy. The senate needs to be eliminated and this riff raff of politicians are making our lives bitter at the expense of workers too," another protester said.
Rajoy on Wednesday announced a new austerity package according to which value-added tax goes up to 21 percent from 18 percent, and the reduced rate on some products such as food goes up to 10 percent from eight percent.
The country's public administration will also undergo reforms, including a drastic cut in the number of publically owned enterprises and a 30-percent cut in the number of local councilors, to save 3.5 billion euros.
Spain's two major trade unions, UGT and CCOO, called on Spanish people across the country to attend the national day of protest on July 19 in a bid to express opposition to the government's cuts.