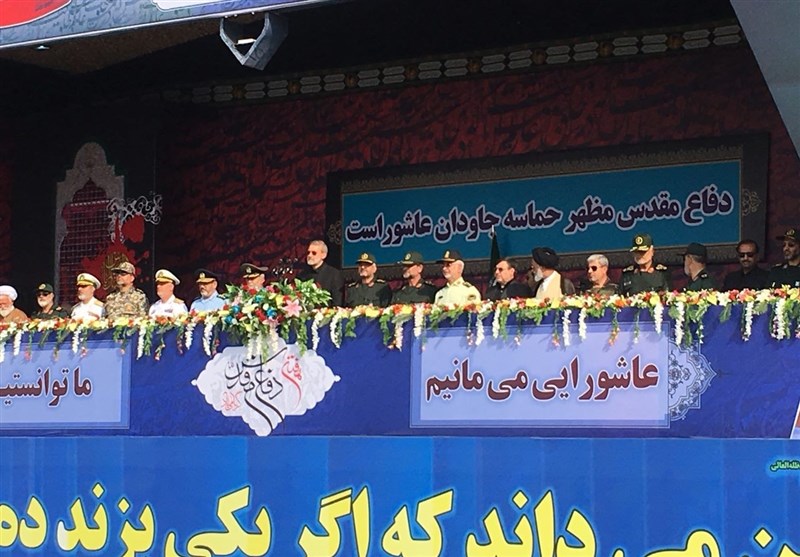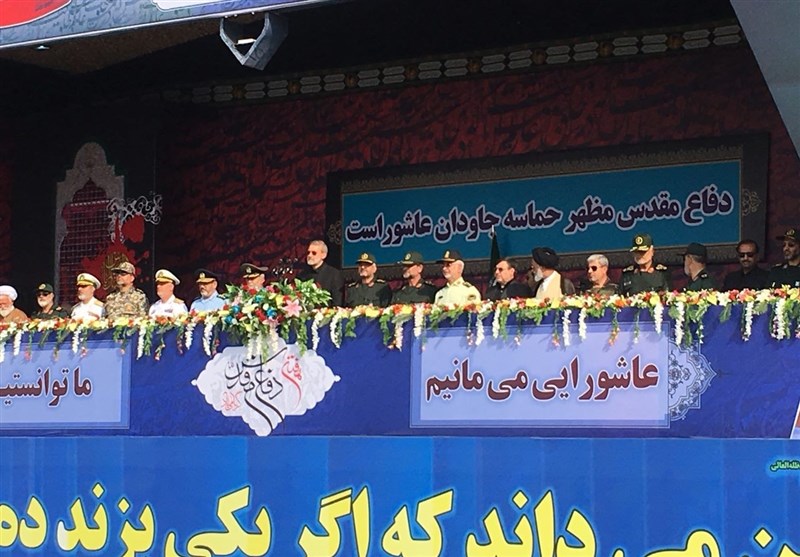 Iranian Parliament Speaker Ali Larijani said the country's Armed Forces will never allow the US to turn the Persian Gulf into a gulf of fire by creating rifts among the regional countries.
Addressing a military ceremony in Iran's southern port city of Bandar Abbas on Saturday, Larijani commemorated the Iranian Armed Force's devotion during the Iraqi imposed war in the 1980s.
Former Iraqi dictator Saddam Hussein was deceived by the US into launching a war on Iran, Larijani deplored, cautioning against the same American scenario in the contemporary era.
"The Persian Gulf is the gulf of friendship and fraternity. We should not allow the US to create division between us (the neighbors) in the Persian Gulf. Our Armed Forces would not allow the US to turn the Persian Gulf into a gulf of fire," the speaker underlined.
Highlighting Iran's ability to fight off any "bully", Larijani said Tehran also assists other countries in the war against terrorism.
He further warned the region's Arab and Muslim states against the US plots, saying US President Donald Trump and Secretary of State Mike Pompeo are trying to plunder the assets of the nations.
Warning that the Iranian Armed Force will give crushing responses to wrong moves by the US and its proxies, Larijani said while the Islamic Republic draws a line between the US and the regional countries, it will not leave "the mindless moves" unanswered.
Iran's Armed Forces staged countrywide military parades on Saturday to mark the Sacred Defense Week on the 38th anniversary of the onset of the Iraqi imposed war on the Islamic Republic.