Iran
Speaker: Sheikh Nimr's Execution Inflames Sectarianism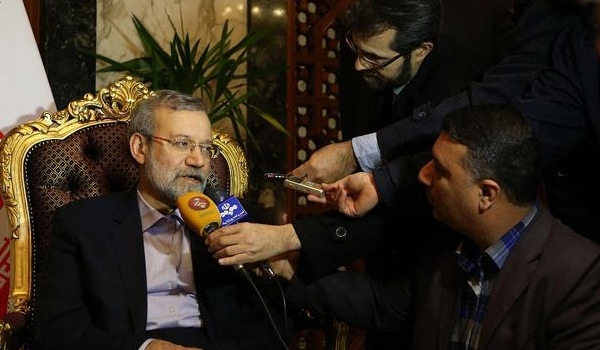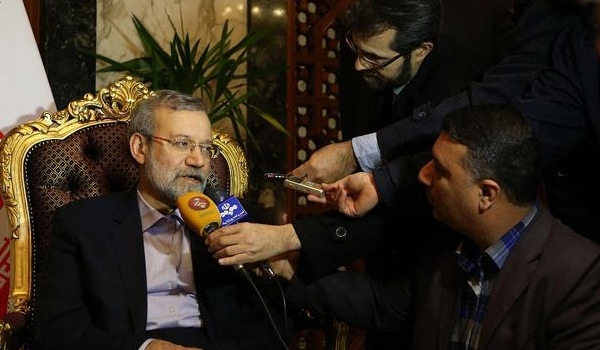 Iran's Parliament Speaker Ali Arijani deplored the Saudi execution of prominent Shiite cleric Sheikh Nimr al-Nimr as a disturbing development that would only deteriorate sectarian strife in the region.
"Execution of Sheikh Nimr al-Nimr violated international human rights law and the right to freedom of speech and expression," Larijani said Sunday while addressing the 11th meeting of the Parliamentary Union of the Organization of Islamic Cooperation (OIC) in Baghdad.
According to the parliament speaker, as the voice for peaceful protest, Sheikh Nimr never called for violence, and his execution only exacerbated discord in the Muslim world.
Elsewhere in his remarks, Larijani urged the regional states to avoid the sectarian trap, adding that parliaments and lawmakers are obligated to promote discourse in the Muslim world.
Sheikh Nimr, a critic of Riyadh, was arrested in 2012 in the Qatif region of Shiite-dominated Eastern Province, which was the scene of peaceful anti-government demonstrations at the time. He was charged with instigating unrest and undermining the kingdom's security, making anti-government speeches and defending political prisoners. In 2014, a Saudi court sentenced him to death. He had rejected all the charges as baseless. His execution on January 2 drew condemnation from governments and human rights groups the world over.