Iraq
Speaker Stresses Necessity for Removing All Obstacles to Iran-Iraq Ties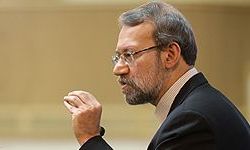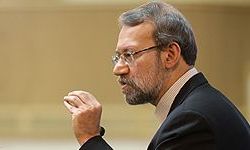 Iranian Parliament Speaker Ali Larijani in a meeting with Iraqi Deputy Prime Minister Rosh Nori Shawis underlined the necessity for removing all obstacles to the expansion of the relations between Tehran and Baghdad.
During the meeting on Wednesday, Larijani said there were many potentials to promote Iran-Iraq economic ties.
Larijani stressed that removing some bureaucratic obstacles would help boost Tehran-Baghdad economic relations.
Iran has consistently supported Iraq's significant role in major regional and international developments, the speaker said referring to the issue of Syria.
He also stressed Iran's commitment to the national sovereignty of Iraq as well as the country's solidarity, noting, "Presently, any form of discord or division among Iraqi ethnic groups would damage the country's security and solidarity."
Meanwhile, the Iraqi official said that all political parts in Iraq have supported promotion of bilateral ties and cooperation between the two countries.
Iran and Iraq have enjoyed growing ties ever since the overthrow of the former Iraqi dictator, Saddam Hussein, in 2003.
Both sides are working on a series of plans to take wide strides in expanding their ties.
Iran in March announced plans to play an active presence in Iraqi power sector after constructing new power transmission lines to increase electricity exports to its Western neighboring country.
Speaking to reporters on the sidelines of a meeting with Iraqi Electricity Minister Abdul Kareem Aftan, Iran's Minister of Energy Majid Namjou stated that Iran is ready to increase electricity exports to Iraq.
"We are also ready to build new power plants in order to increase the capacity of power exports to Iraq," he said.
Referring to the newly commissioned Karkheh-al-Emara power transmission line, the Iranian minister said, "The power line has increased the capacity of Iran's (daily) electricity exports to Iraq to 1,200 MW."