Iran
North America
Speaker: US, Israeli Spy Agencies behind 2017 Terrorist Attack against Iranian Parliament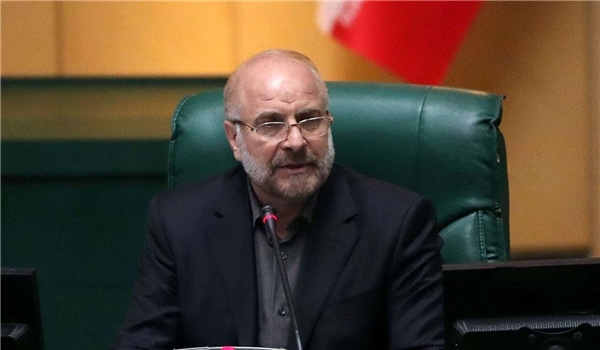 Iran's top lawmaker Mohammad Baqer Qalibaf underlined the role of the US and Israeli intelligence organizations in the 2017 terrorist attacks against the parliament which killed and wounded tens of people.
"Although, the (2017) incident was apparently the result of a terrorist attack, now it has been proved that the intelligence services of the US, the Zionist regime and certain regional states were behind the incident," Qalibaf said on Sunday, addressing an open session of the parliament on the third anniversary of the terrorist attack against the legislative body.
He added that the enemies had also hatched plots to kill large crowd of citizens in the streets too, but failed.
Two terrorist attacks were simultaneously carried out by five ISIL terrorists against the Iranian Parliament building and the Mausoleum of late Imam Khomeini, both in Tehran, Iran, on 7 June 2017, leaving 17 civilians dead and 43 wounded.
8 ISIL terrorists were tried at Tehran Revolutionary Court in the presence of their lawyers and families of those killed in the attack.
All the suspects present in the first court session were arrested on June 7-26, 2017, and they were accused of purchasing, carrying and keeping light, semi-heavy and heavy arms and conducting terrorist attack.
A few days after the June 7 terrorist attacks, the Islamic Revolution Guards Corps launched 6 missile strikes at ISIL centers in Syria's Deir Ezzur in retaliation.
"The Takfiri terrorists' command center, concentration points and logistical centers used for assembling cars for suicide attacks in Deir Ezzur region in Eastern Syria came under attack by the IRGC moments ago in a move to punish the terrorists for the twin attacks on the Iranian parliament and the holy shrine of the late founder of the Islamic Republic, Imam Khomeini, on June 7," a statement issued by the IRGC Public Relations Office said at the time.