Iran
Middle East
North America
Specter of War on Iran Shattered after Downing of US Drone: General
Commander of the Islamic Revolution Guards Corps Aerospace Force Brigadier General Amir Ali Hajizadeh said the phony specter of military action on Iran was removed after the IRGC forces brought down a US spy drone that had violated Iranian airspace.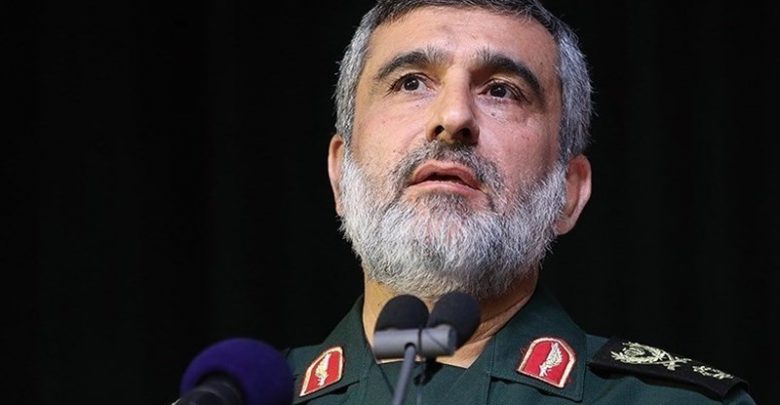 Addressing a military gathering in Tehran on Thursday, General Hajizadeh said the enemies had launched an extensive propaganda campaign to threaten Iran with a war, in a way that even the intelligence services of the friendly countries were warning Tehran about a looming military action.
The Islamic Republic was mindful that it was a trick to force Tehran to the negotiating table, he said, adding that the specter of war was removed when the IRGC shot down the American RQ-4 Global Hawk.
"We were confident that if they (enemies) had made the first mistake, we would have attacked their bases and stations around us," the commander added.
In comments on Wednesday, Chief of Staff of the Iranian Armed Forces Major General Mohammad Hossein Baqeri said Iran's deterrence power has reached such a high level that the US refrained from taking any action after Iran shot down the spy drone.
On June 20, the Islamic Revolution Guards Corps (IRGC) shot down a US spy drone that had violated the Iranian territorial airspace near the Kooh-e-Mobarak region in the southern province of Hormozgan.
The intruding drone was shot by Iran's homegrown air defense missile system "Khordad-3rd".