Iran
Spokesman: Iran's Embassy Staffer Remains in Oslo due to Personal Problems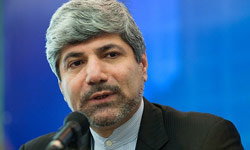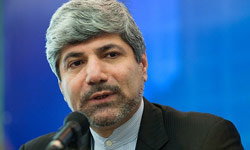 The Iranian Foreign Ministry categorically rejected the recent media claims that an Iranian diplomat has sought asylum from Norway, and announced that the embassy staffer whose mission has just came to an end has remained in Oslo due to personal problems and family affairs.
"An administrative staffer of our country's embassy in Oslo has not returned to Tehran at the end of his mission due to some personal problems, including family affairs and his child's education," Iranian Foreign Ministry Spokesman Ramin Mehman-Parast said on Saturday.
Mehman-Parast said the administrative procedures which are taken when a diplomat's mission comes to an end have been taken in his case and his successor has been dispatched to Oslo as well.
He added that the individual was not a diplomat but just an staff member in the administrative office.
The remarks by the Iranian spokesman came after the western media in a fabricated reports tried to claim that an Iranian diplomat in Oslo has defected and is now seeking asylum in Norway.