Iran
Middle East
North America
Saudi Arabia
Spokesman Slams US' Empty Offer of Aid, Urges Unfreezing Iran's Money
Iranian Foreign Ministry Spokesperson Saeed Khatibzadeh called on the US government to prove its sincerity in action after its repeated an "empty" offer of aid, saying Washington should allow South Korea to unfreeze Iran's assets.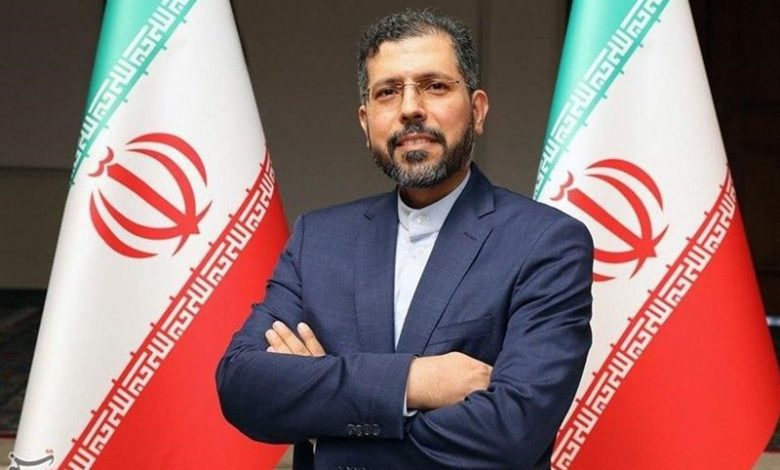 In a post on his Twitter account on Wednesday, Khatibzadeh said there was a great difference between the US words and deeds, as it kept offering aid to Iran while preventing the country from using its money to provide food and medicine for its people.
"US keeps repeating empty offers of 'aid'. Here's an idea: Put ur policy where ur mouth is. Just stop blocking Iranian people's right to use their own money frozen in Korea, Iraq & Japan, to be used for food & medicine-amid pandemic," the spokesman said.
To prove its intentions, the tweet said, the US could ask its Office of Foreign Assets Control (OFAC) agency to unfreeze Iran's money in South Korea and send it to a Swiss trade channel meant to help Iran avoid US sanctions.
Back in June, Governor of the Central Bank of Iran Abdolnaser Hemmati said Korean banks are preventing Iran from using billions of dollars of its oil money to buy foods and medicines which the US alleges are exempt from its sanctions, Press TV reported.
Iran says South Korea is in arrears on payment of about 7 billion US dollars for Iranian oil before the US President Donald Trump's administration re-imposed sanctions on Tehran's oil industry in November 2018.