Iran
Spokesman Warns of Tough Response to Any US Sanctions against Iran's Defense Program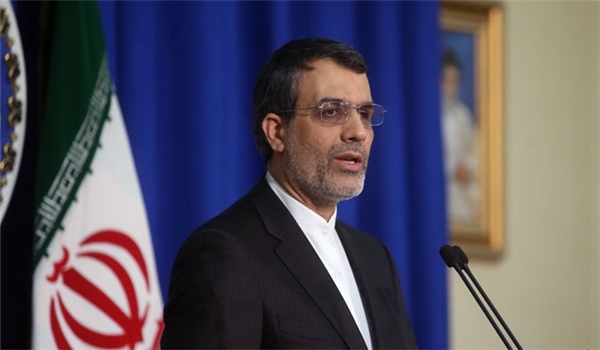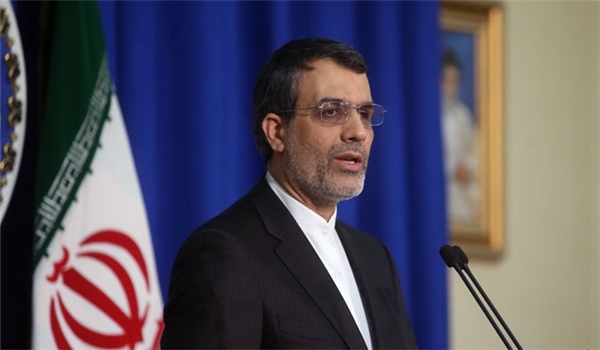 Foreign Ministry Spokesman Hossein Jaberi Ansari said Iran will continue to enhance and upgrade its missile defense capabilities despite Washington's new sanctions, cautioning that any further US hostility towards Iran's defense program will receive Tehran's tough response.
"As per a decree by President Hassan Rouhani, Iran will respond to any meddlesome US measure against its defense program by boosting its missile deterrence power," Jaberi Ansari said on Thursday.
After a recent warning by the US to intensify sanctions against Iran for its advancement in missile technology, President Rouhani issued a decree to Defense Minister Brigadier General Hossein Dehqan on December 31, 2015, and ordered accelerated development of Iran's missile defense program.
Jaberi Ansari said the Iranophobia era is now history and resorting to false pretexts to portray Iran as a threat, following the implementation of the nuclear deal with the P5+1 group of countries, known as the Joint Comprehensive Plan of Action (JCPOA).
He stressed that Iran's defense capabilities are a redline and a key factor in restoring stability and security to the region which is currently facing a critical condition.
"Iran's missile program is for peaceful purposes and no measure can strip the Islamic Republic of its legitimate and legal right to boost its defensive capabilities and national security," Jaberi Ansari added.
According to the spokesman, the missile program is solely for protecting the country's sovereignty and territorial integrity, as well as combating terrorism and extremism, and serving regional and global interests.
On Thursday, the US Treasury Department blacklisted two Iranian companies for supporting Iran's ballistic missile program.
The sanctions came after the Islamic Revolution Guards Corps (IRGC) successfully fired two more ballistic missiles on March 9 as part of military drills to assess the IRGC's capabilities.