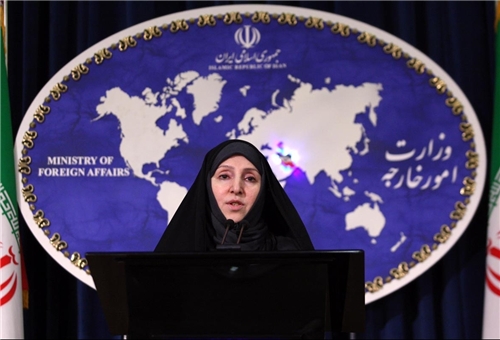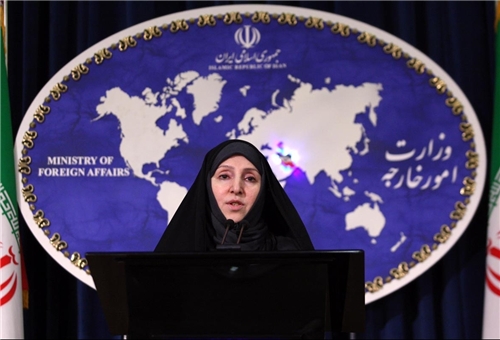 Iranian Foreign Ministry Spokeswoman Marziyeh Afkham voiced regret over the recent statements of Turkish Deputy Prime Minister Bashir Atalay about Iran's interference in Turkey's internal affairs.
Atalay had accused Iran of supporting Turkey's Kurdistan Workers' Party (PKK) in an interview with the Seven TV channel on Monday night.
Afkham pointed to Atalay's statements which have been quoted in the Turkish media, and said, "Baseless accusations cannot resolve (Turkey's) internal problems."
"The Islamic Republic generally welcomes any trend that would help establish peace and tranquility in the regional countries, and believes that restoring security in Turkey would also help to the security in Iran and the entire region," she added.
Afkham underlined that Iran-Turkey relations are based on mutual respect and confidence, and said, "The Turkish deputy prime minister knows more than other officials that Iran-Turkey cooperation within the framework of security cooperation is a key contributor in reducing the security problems of that country and it is a sign of good will in the expansion of ties with Turkey."
Last month, Turkish Deputy Prime Minister Bekir Bozdag reiterated the existing friendly relations between Tehran and Ankara, and rejected media's claims over Iran's espionage activities in Turkey's territory.
On September 17, Bozdag dismissed claims by some Turkish media that Iran had been behind installation of eavesdropping system in an institute affiliated to Turkish Prime Minister's office.
Bozdag who is also the head of the mentioned institute called the allegations against Iran a big lie.
Iran and Turkey have increased their cooperation in various fields of economy, security, trade, education, energy, and culture in recent years.
The two sides have exchanged several politico-economic delegations during the last few months.
Turkey imports more than 90 percent of its oil and gas.
Iran and Turkey are determined to boost their trade exchanges to $35bln in the near future.