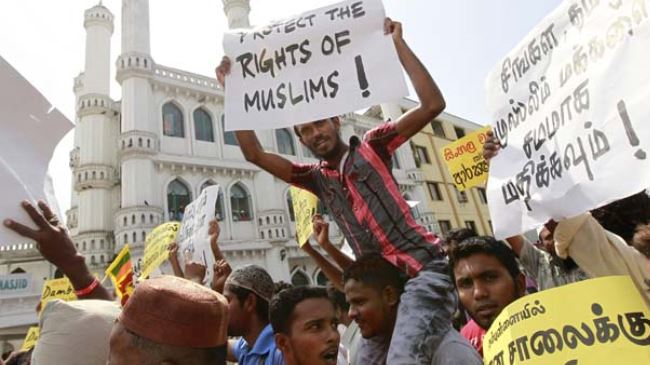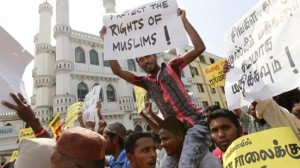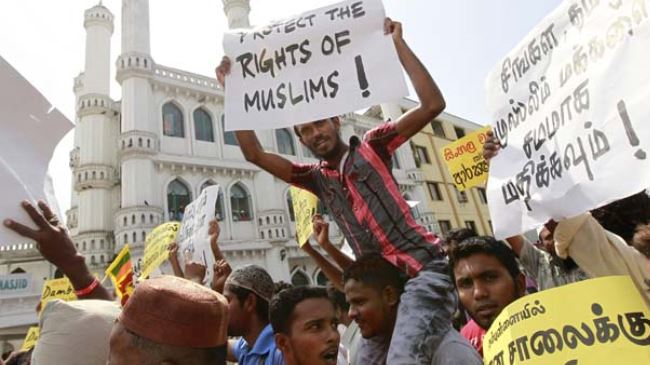 Critics have slammed the Sri Lanka government for its failure to protect the country's Muslim minority against Buddhist extremists and turning a blind eye to the violence there.
The mounting criticism on Saturday follows last month's deadly attacks on three mostly Muslim towns by a hard-line group known as Bodu Bala Sena, or the Buddhist Power Force.
At least two Muslims were killed and dozens more injured in the worst violence against the minority community in decades.
The Buddhist mobs also stole piles of cash and jewelry from Muslim families in the coastal areas.
This is while Sri Lankan media outlets, moderate Buddhists and even the justice minister have rapped President Mahinda Rajapaksa's government for what they describe as its apparent reluctance to protect the nation's Muslim population.
Moreover, foreign embassies in the capital Colombo as well as the United Nations have called for appropriate action to halt the violence.
The development comes as the Muslim Council of Sri Lanka (MCSL), an umbrella group of 48 Muslim organizations, petitioned police chief N K Illangakoon last week to express fears of more violence against their minority community during the fasting month of Ramadan.
"We are concerned that the root causes to the problems related to the attacks on the Muslim community and other minorities have not been addressed," the MCSL said.
The violence, which erupted in the coastal resort of Alutgama, spilled over into the neighboring international tourist resorts of Beruwala and Bentota.
Sri Lanka's Muslims constitute 10 percent of the country's 20 million population.