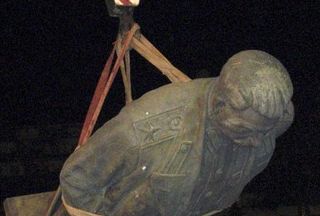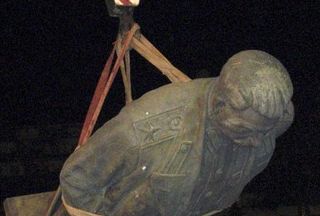 Georgian authorities have removed a statue of Soviet dictator Josef Stalin from the central square of his hometown of Gori.
According to the head of the city council, Zviad Khmaladze, the 6-meter-high bronze statue is to be moved to the courtyard of a museum dedicated to Stalin in Gori.
"This monument will be moved to the courtyard of the Stalin museum," Zviad Khmaladze," Khmaladze said on Friday.
"A new monument dedicated to victims of the Russian aggression will be erected at this place," he further explained.
Georgia's municipal workers and police took the statue down from its stone pedestal in the dead of the night on Friday in the small city 80 km (50 miles) west of the Georgian capital, Tbilisi.
"It was very unexpected," Lado Bichashvili, a journalist with local television company Trialeti, told Reuters.
"I think many people will be very angry," journalist went on to say.
Stalin was reviled as a dictator responsible for millions of deaths in political purges, labor camps and forced agricultural collectivization.
Stalin, whose real name was Josef Dzhugashvili, ruled the Soviet Union from 1924 until his death.