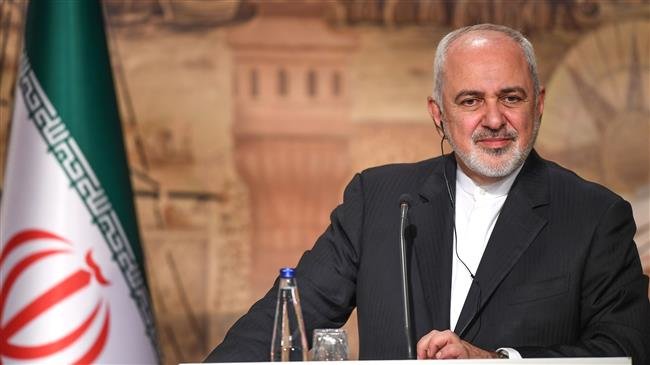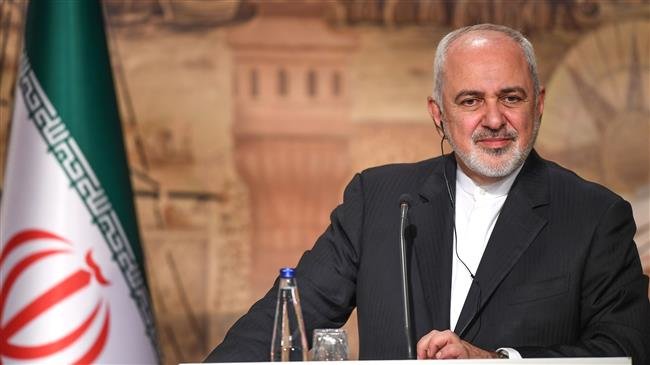 Iranian Foreign Minister Mohammad Javad Zarif has dismissed his American counterpart's starvation threat, stressing the Islamic Republic will survive and even advance despite Washington's sanctions.
In a post on his official Twitter account on Saturday, Zarif said US Secretary of State Mike Pompeo's open threat to starve the Iranian nation was "a crime against humanity" and "a desperate attempt to impose US whims on Iran."
In an interview with BBC Persian, the US secretary of state said that Iranian officials must listen to Washington "if they want their people to eat."
The administration of US President Donald Trump announced on November 5 the re-imposition of the "toughest" sanctions ever against Iran's banking and energy sectors with the aim of cutting off its oil sales and crucial exports. The bans had been lifted under the 2015 nuclear deal, officially known as the Joint Comprehensive Plan of Action (JCPOA).
The first round of the anti-Iran bans — which had been lifted under the accord — was re-imposed in August.
Pompeo also said in his interview that since the re-introduction of the sanctions, there was no sign yet that Iranian officials would return to the table for talks.
In an online video message on Tuesday, Zarif lashed out at the US for imposing "illegal and draconian" sanctions on Tehran, saying Washington would once again regret its "unwise measures."
Iran's Foreign Minister Zarif says the United States will once again regret its unwise measures against Tehran.
"The US administration appears to believe that imposing illegal, draconian sanctions on Iran will bring about such pain to our nation that it will force us to submit to its will no matter how absurd, unlawful or fundamentally flawed its demands are," Zarif said.
Europe wants to benefit from JCPOA: French FM
French Foreign Minister Jean-Yves Le Drian said France and other European countries were determined to enjoy the economic benefits of the multilateral nuclear agreement.
In a phone call with the Iranian foreign minister on Saturday, Le Drian added that the Europeans were working on special mechanisms in this regard.
The top Iranian and French diplomats also discussed the latest developments about Tehran-Paris relations, the JCPOA and other issues of mutual interest.