Imam Ali Khamenei
Iran
Leaders of Ummah
Middle East
Statement: AEOI Ready to Implement Leader's Order to Further Modify N. Deal Undertakings
The Atomic Energy Organization of Iran (AEOI) in a statement on Wednesday underlined its preparedness to scale down the country's nuclear deal undertakings, based on the Leader's guidelines, until desired results are yielded.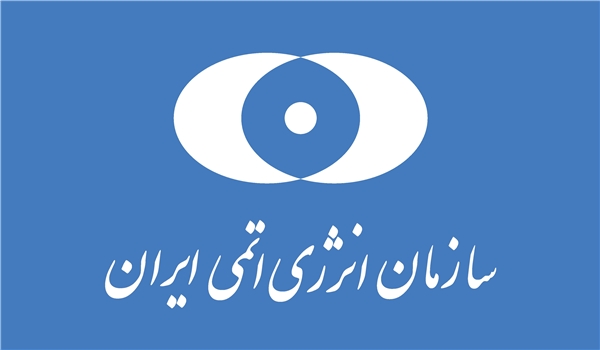 Supreme Leader of the Islamic Revolution Ayatollah Seyed Ali Khamenei made decisive remarks on scaling down nuclear commitments which is shouldered by the AEOI until desirable achievements are made.
The statement read that with special attention to the decisive views of Supreme Leader in the field of peaceful nuclear activities and in coordination with the esteemed president and head of the Supreme National Security Council, the AEOI will continue extensive scientific and strategic activities and attain new capabilities in the hardware and software fields within the framework of national regulations and Safeguards commitments until desirable outcomes are achieved.
Reducing nuclear commitments based on the clauses predicted in the JCPOA to strike balance in the country's commitments against its benefits from the deal is a legal issue and is not a case of violation, it added.
The Iranian officials have on several occasions announced that if the other parties abide by their commitment under the deal, Iran will also return to its full implementation, the statement said.
As international officials and experts were surprised by Iran's valuable nuclear achievements, including production of 20 percent, they will also be astonished by new accomplishments of Iranian experts in the field of peaceful nuclear technology, it concluded.
Ayatollah Khamenei underlined on Wednesday that the US had gained nothing by adopting the policy of maximum pressure against Iran, and ensured that the country would seriously continue reduction of its nuclear deal undertakings.
"The US policy of maximum pressure has failed. The Americans presumed that they can force Iran to make concessions and bring it to its knees by focusing on maximum pressure, specially in area of economy, but they have troubled themselves," Ayatollah Khamenei said, addressing the Islamic Revolution Guards Corps (IRGC) commanders in Tehran.
He praised the Iranian government's efforts to present an oil-free budget plan, and said, "It is a great achievement and we should use this opportunity (sanctions) to cut dependence on oil sale revenues."
Ayatollah Khamenei referred to the recent US failed attempts to display Iran as the losing side at the UN General Assembly meeting, and said that they even begged for a meeting with Iranian president and asked for the Europeans' help.
"The maximum pressure (policy) has failed until this hour and I firmly say that this maximum pressure will fail to the end too," he added.
Ayatollah Khamenei underlined that Iran will certainly continue the revolutionary path and confrontation against the hegemonic powers.
Elsewhere, he pointed to the nuclear issue, saying that the Atomic Energy Organization of Iran (AEOI) has been entrusted with modification of the nuclear deal undertakings, and said, "As the government has announced, this should continue fully seriously, precisely and comprehensively to attain the desired results and it will certainly yield results," Ayatollah Khamenei said.