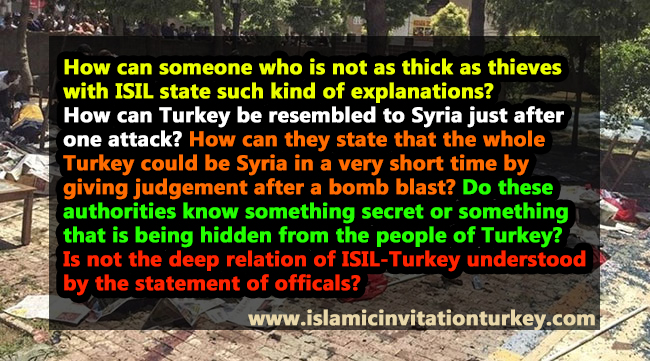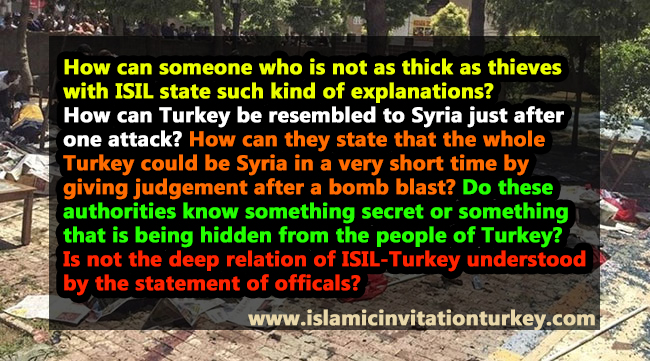 ,
Statement of the MP of the ruling party, AKP, of Turkey raised some serious questions about the Suruc massacre.
Muhsin Kızılkaya, one of the AKP parliamentarian members of Mersin, said, "Bomb blast is linked to ISIL and Turkey could resemble Syria or other countries in terms of war, chaos in a very short time. This blast should not be limited to the one in Diyarbakır Suruc region. ISIL can seize interesting opportunities in order to do further attacks,"
This brief explanation raised some serious questions as follows:
How can someone who is not as thick as thieves with ISIL state such kind of explanations?
How can Turkey be resembled to Syria just after one attack?
How can they state that the whole Turkey could be Syria in a very short time by giving judgement after a bomb blast? Do these authorities know something secret or something that is being hidden from the people of Turkey?
Is not the deep relation of ISIL-Turkey understood by the statement of officals?
We leave the answers of the questions above to our dear readers.