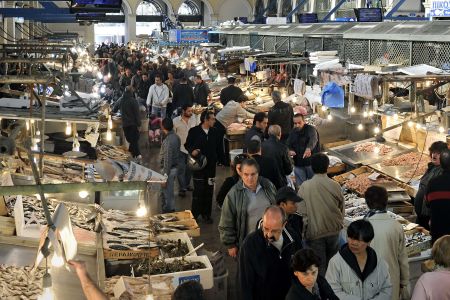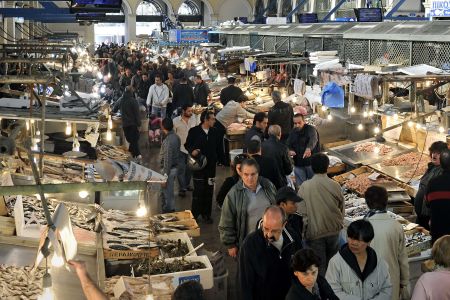 Greek stocks have plunged more than seven percent as Athens finds itself between mounting anti-austerity protests at home and a furious eurozone.
Greece witnessed a meltdown on Tuesday with stocks 7.06 percent down at close, AFP reported.
The government called an emergency cabinet meeting for 1600 GMT amid reports of a possible ministerial walkout amid deepening unrest.
On Monday, Greek Prime Minister George Papandreou announced a decision put the European Union's debt rescue package to a referendum, sending shockwaves through global markets and stocks sinking across the globe.
The move cast doubts on an EU plan to hand Athens 130 billion euros and arrange a 50-percent write-down on its bulky debt, as well as raising fears of a disorderly default on the country's debt if Greeks vote against the package.
The decision backfired on the government with one socialist deputy defecting and another calling for early elections in response to the referendum plan.
The shock referendum announcement also drew sharp criticism from Italian Prime Minister Silvio Berlusconi who condemned the announcement for its "negative effect on the markets."
It also sparked a furor in Germany, where one senior lawmaker suggested the eurozone might have to cut off its aid to Greece and allow the nation to default.
"This is a referendum, in which they're effectively voting on Greece's euro membership," Finnish Minister of European Affairs Alexander Stubb warned.
In a joint statement, EU president Herman Van Rompuy and European Commission president Jose Manuel Barroso voiced confidence that Greece would "honor the commitments undertaken" to reduce spending in return for bailout funds.
Meanwhile, French President Nicolas Sarkozy and German Chancellor Angela Merkel were to hold talks by phone.
The EU has agreed to write off 100 billion euros (USD 137 billion) of debt owed by Greece. But Athens still has to implement a package of austerity measures to receive the bailout funds, which will bring renewed protests in the crisis-hit country.