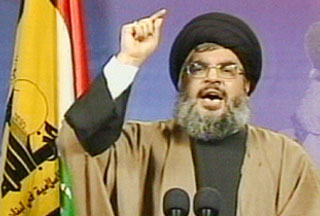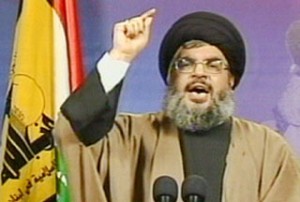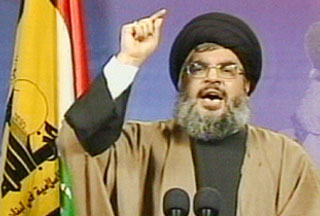 Hezbollah Secretary General Seyyed Hassan Nasrallah has called on the Egyptian government to halt the construction of a huge steel wall along its border with the besieged Gaza Strip meant to cut supply tunnels.
"In addition to the siege, there has been news about [building] a steel wall… to terminate the thin veins which are giving some life and some hope to Gaza," Nasrallah said in an address to thousands of people in Beirut on Sunday as part of ceremonies for Ashura, which is the anniversary of the martyrdom of the grandson of Prophet Muhammad (PBUH), Imam Hussein (PBUH).
"We call on the government in Egypt and the leadership to stop the wall and the flooding of the tunnels and to end the siege. Otherwise, it should be condemned by all Arabs and Muslims," he stated.
The Hezbollah leader also criticized most of the members of the international community for their deafening silence over the siege of the Gaza Strip.
The remarks echo earlier comments by United Nations Relief and Works Agency (UNRWA) Commissioner-General Karen Abu Zaid, who described the wall as more dangerous than the Bar Lev Line built by Israel along the eastern coast of the Suez Canal after it captured the Sinai Peninsula from Egypt during the 1967 Six-Day War.
On a number of occasions, hundreds of Hamas supporters have gathered on the Palestinian side of Gaza's southern border with Egypt to hold protests against the underground barrier Egypt is building. The demonstrators chant slogans and call on Israel to lift the blockade it imposed over two years ago.
The Egyptian steel wall would block a network of underground tunnels the Palestinians use to bring in a wide variety of goods and products that Israel does not allow into Gaza due to the closure of the commercial crossings with Israel.
The illegal Israeli-imposed blockade of the Gaza Strip, which has steadily tightened since 2007, has had a disastrous impact on the humanitarian and economic situation in the coastal enclave.
Some 1.5 million Gazans are being denied their basic rights, including freedom of movement, and their rights to appropriate living conditions, work, health, and education. The poverty and unemployment rates stand at approximately 80% and 60% respectively in the Gaza Strip.